Bjelke-Petersen Dam
21.39%
Moffatdale

CURRENT ALGAE LEVELS Moderate (Amber)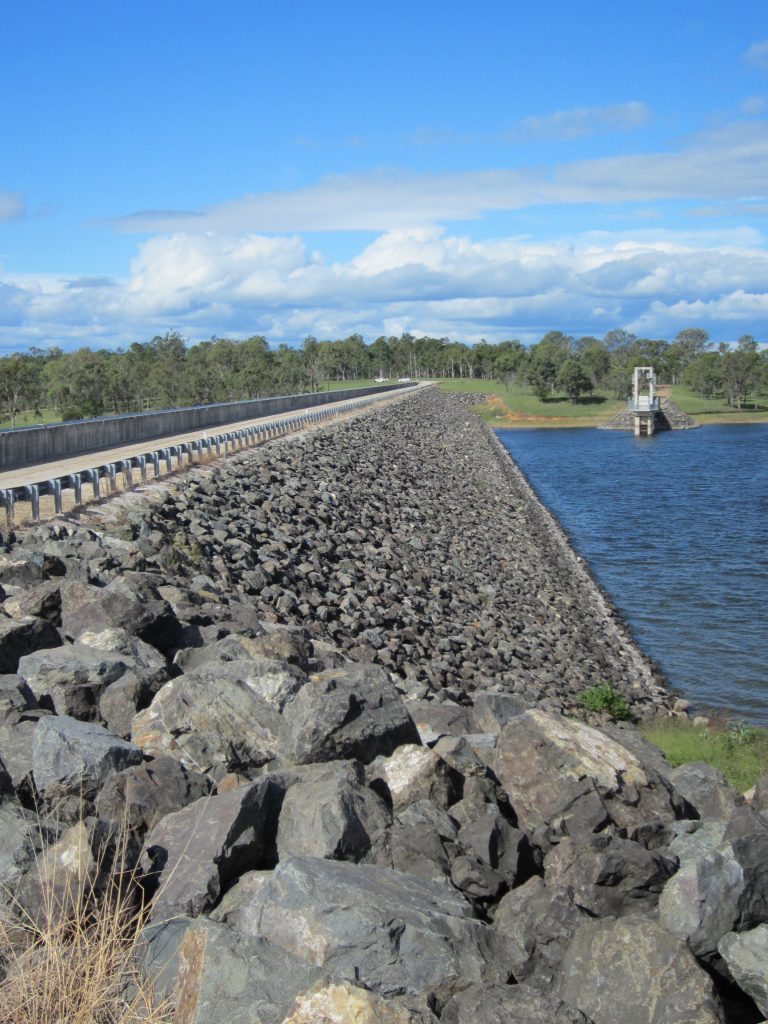 CURRENT CAPACITY
21.39%
2:00am 28.02.2020
STORAGE CAPACITY
134000
Mega Litres
HISTORICAL LOW
0.22%
17.09.1988
HISTORICAL HIGH
195.01%
11.01.2011
Bjelke-Petersen Dam
Moffatdale

Queensland

4605

Facilities
Fishing
Fishing is prohibited 100 metres upstream and 200 metres downstream of the dam wall. Lake Barambah has been stocked with Golden Perch, Silver Perch, Saratoga and Australian Bass. There are breeding populations of Tandans (Eel Tailed Catfish) and Spangled Perch here as well as the illegally introduced Sleepy Cod and Redclaw Crayfish.
Once overshadowed by the likes of Lake Somerset and Wivenhoe, Lake Barambah has come of age in the last few years and is now regarded as one of the big bass impoundments in Queensland. A Stocked Impoundment Permit (SIP) is required to fish Lake Barambah.
Boating
There is a no boating / fishing zone within 100m in front of the dam wall, otherwise there are no boating restrictions on Lake Barambah. There are two boat ramps provided. One adjacent to the dam wall and another immediately below the camping area.
Camping
Camping is permitted on site with limited cabins available. There are other tourist parks and hotel/motel style accommodation close by in Murgon.
Pets
For everyone's enjoyment and safety, please keep your pet on a leash or restrained during your visit.
Rubbish
Help us keep all recreational areas clean and tidy by using the rubbish bins provided. If rubbish bins are full please take your rubbish with you. Please also take any seafood rubbish with you to reduce odour.
Commercial or large group activities
Please note that approval is required for the use of Sunwater land for any event or function other than normal visitor activities in approved recreational areas. Events or functions include, but are not limited to fishing, swimming, rowing, boating or skiing competitions or displays, community events, weddings or other organised activities. To gain approval, submit a General Application for Access to Sunwater Land or Infrastructure and Events, or contact us on 13 15 89.
Motorcycles and other vehicles
The recreational use of registered and unregistered motorcycles and four wheelers within the camping area and the surrounding private property is strictly prohibited. The speed limit in the camping area is 20km/h.
Dam safety
Stay safe by looking out for potential hazards and risks.
Dam history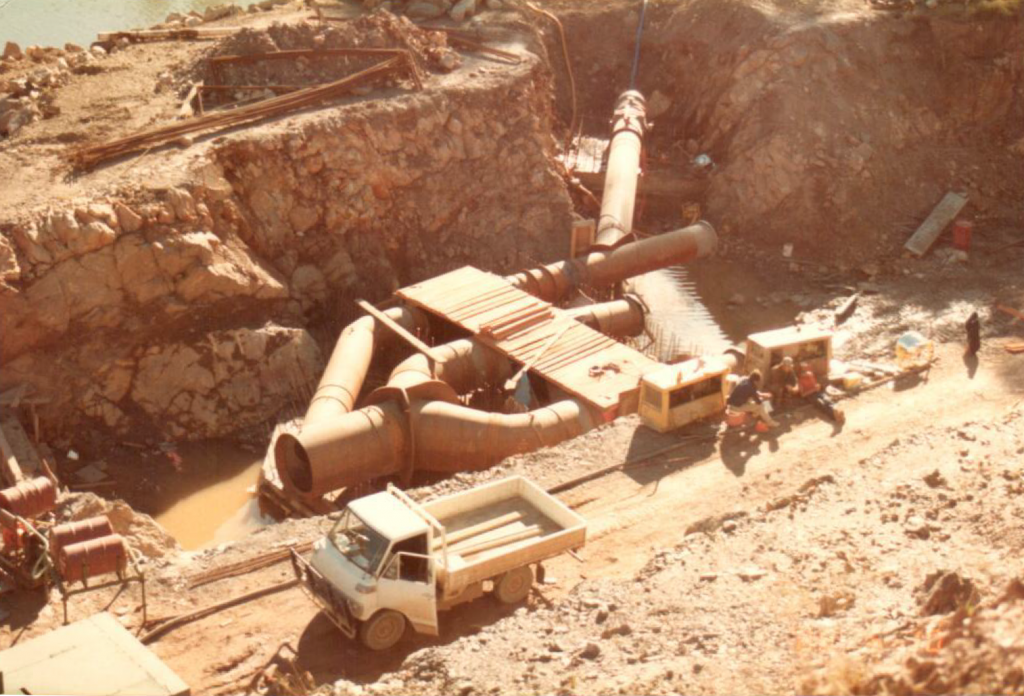 Bjelke-Peterson Dam
The dam forming Lake Barambah is named after the fiercely pro-development former state premier, Sir Joh Bjelke-Petersen, who gave the green light for the last great dam project in Australia — the Burdekin Falls Dam in North Queensland that was started in 1982. Construction of the dam that bears his name commenced two years later in 1984.
The Bjelke-Petersen Dam, near Moffatdale in the South Burnett, captures the flows of Barker Creek, Four Mile Creek, Six Mile Creek, Frickey Creek and Cattle Creek to create Lake Barambah. It was completed in 1988.
After reviewing rainfall data for the catchment, a decision was made to raise the dam's spillway, which was finished in 2007.
Lake Barambah, which is named after one of the first cattle stations in the area, covers about 2500 ha and is renowned for its bass fishery.