Old Mingo Crossing Bridge removal
Burnett River, Queensland
Sunwater is removing the old Mingo Crossing Bridge to improve safety risks to recreational river users.
Old Mingo Crossing Bridge removal
The project
The old Mingo Crossing Bridge is located in the Paradise Dam impoundment area, 24 kilometres (by river) upstream from the dam wall.
Prevailing dry conditions in the Burnett region resulted in a lower Burnett River level during 2021 and the bridge being seen just beneath or above the waterline. .
This provided an opportunity to remove the old bridge and with it, a safety risk to recreational river users during periods of low water storage
Between September and November 2021, Sunwater removed all bridge decks and three of the nine piers from old Mingo Crossing Bridge.
In Mid-November 2021, significant inflows occurred in the Burnett River,inundating the remaining structure.
Project work at Mingo Crossing has been suspended indefinitely. The remaining piers pose minimal safety risk to recreational river users with the Burnett River level currently around 12 metres above the top of the piers. The Burnett River level is not forecast to drop for some time.
Sunwater will assess the need for project work to resume if the piers become visible above the waterline again.
Background
The old Mingo Crossing Bridge was submerged in the years following the construction and subsequent filling of Paradise Dam. A newer and elevated Mingo Crossing Bridge was erected alongside the old bridge in 2005. The old bridge was submerged between 2005 until early 2021.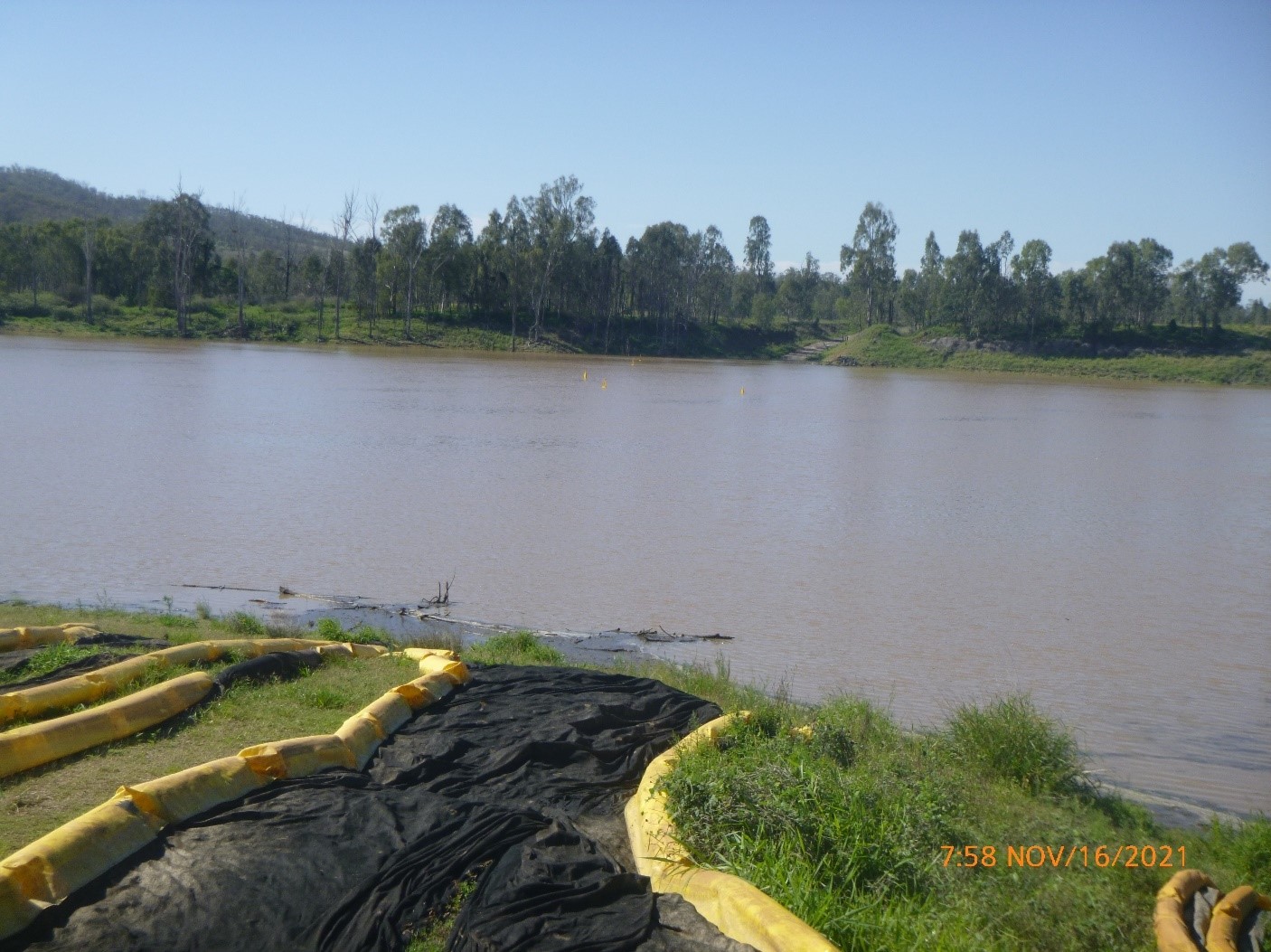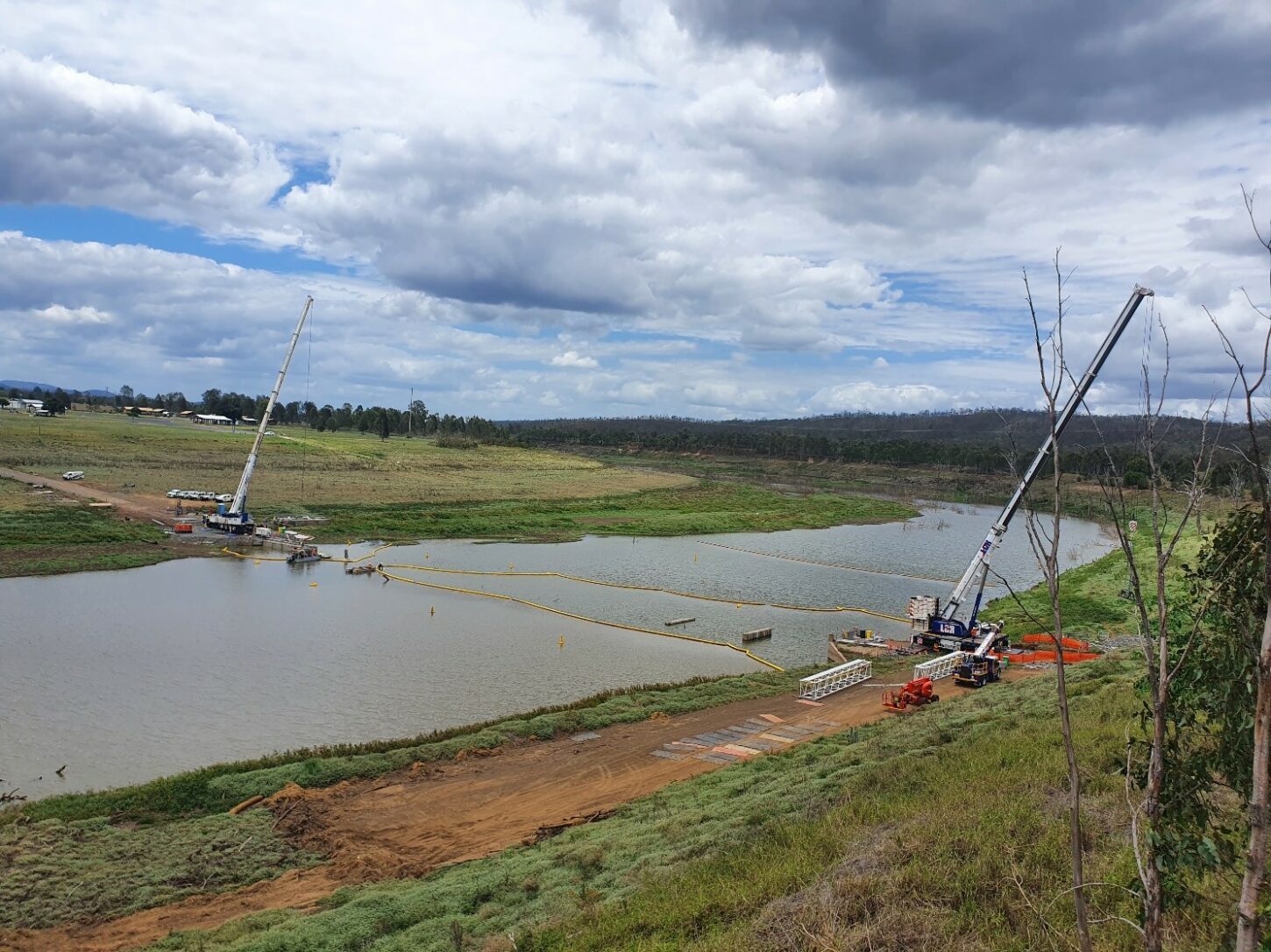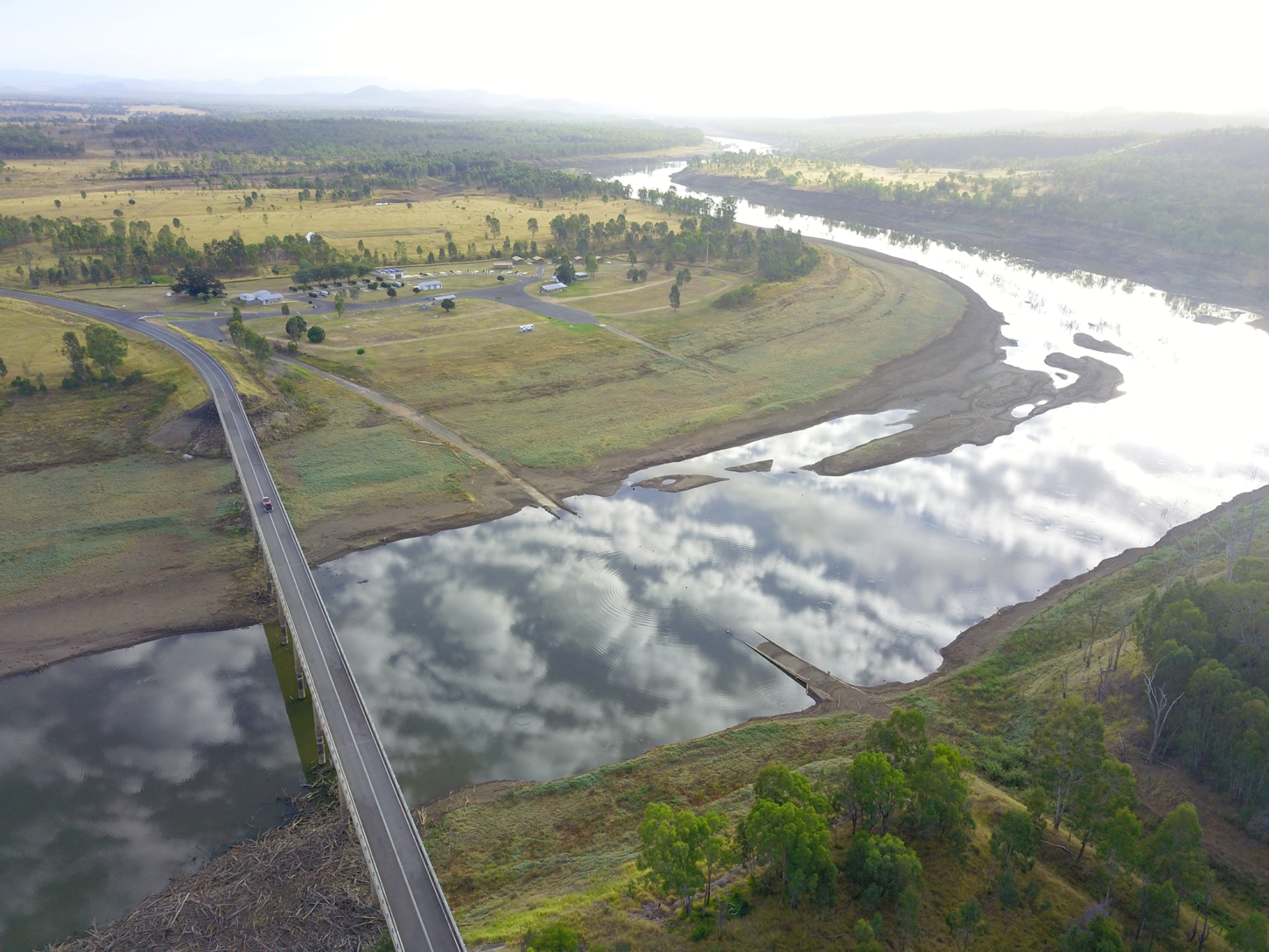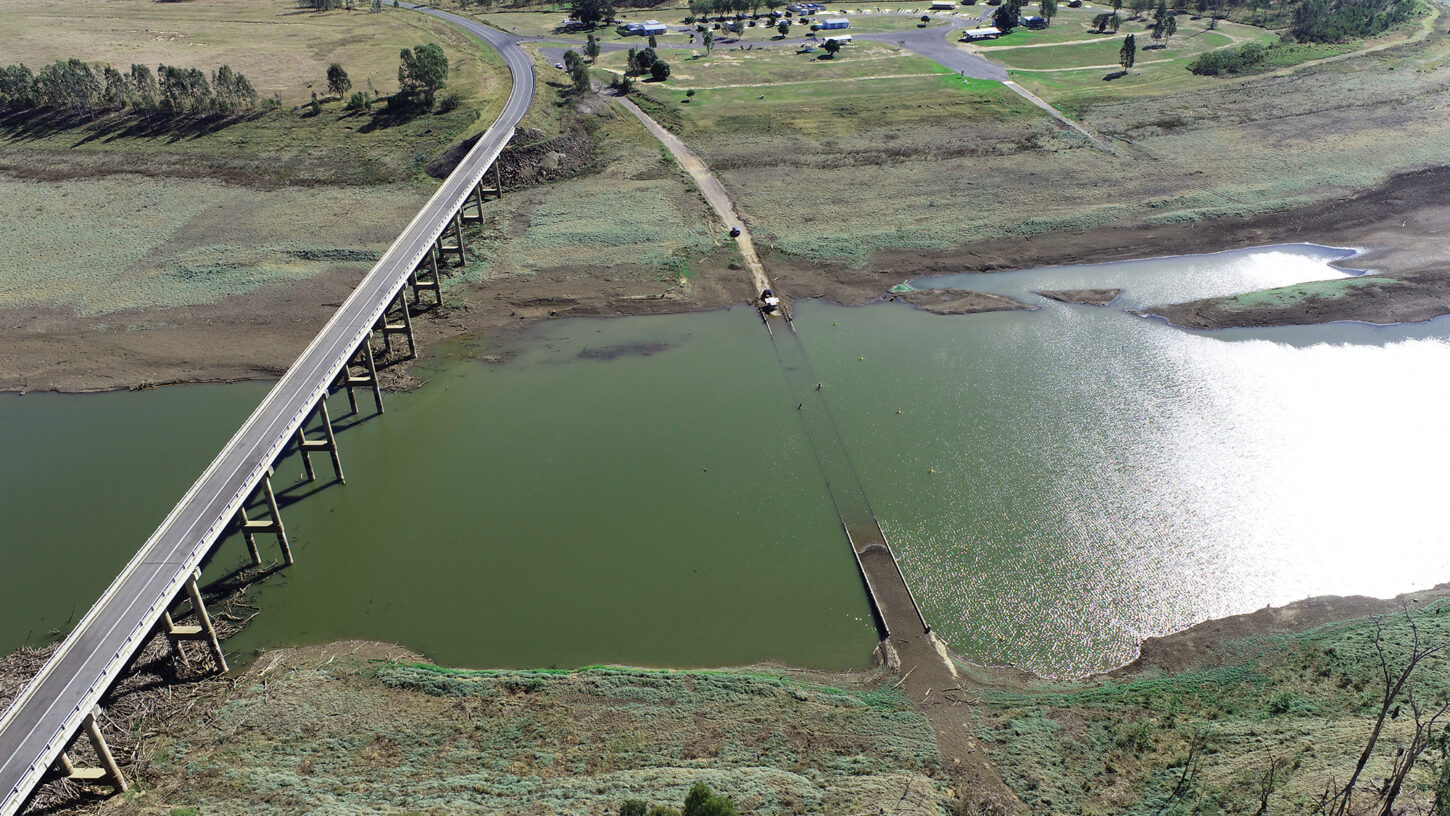 Photo one: Burnett River level as of November 2021. Photos two, three, four: Burnett River level in mid-2021.