Burdekin Falls Dam
65.35%
Mount Wyatt

CURRENT ALGAE LEVELS Low (Green)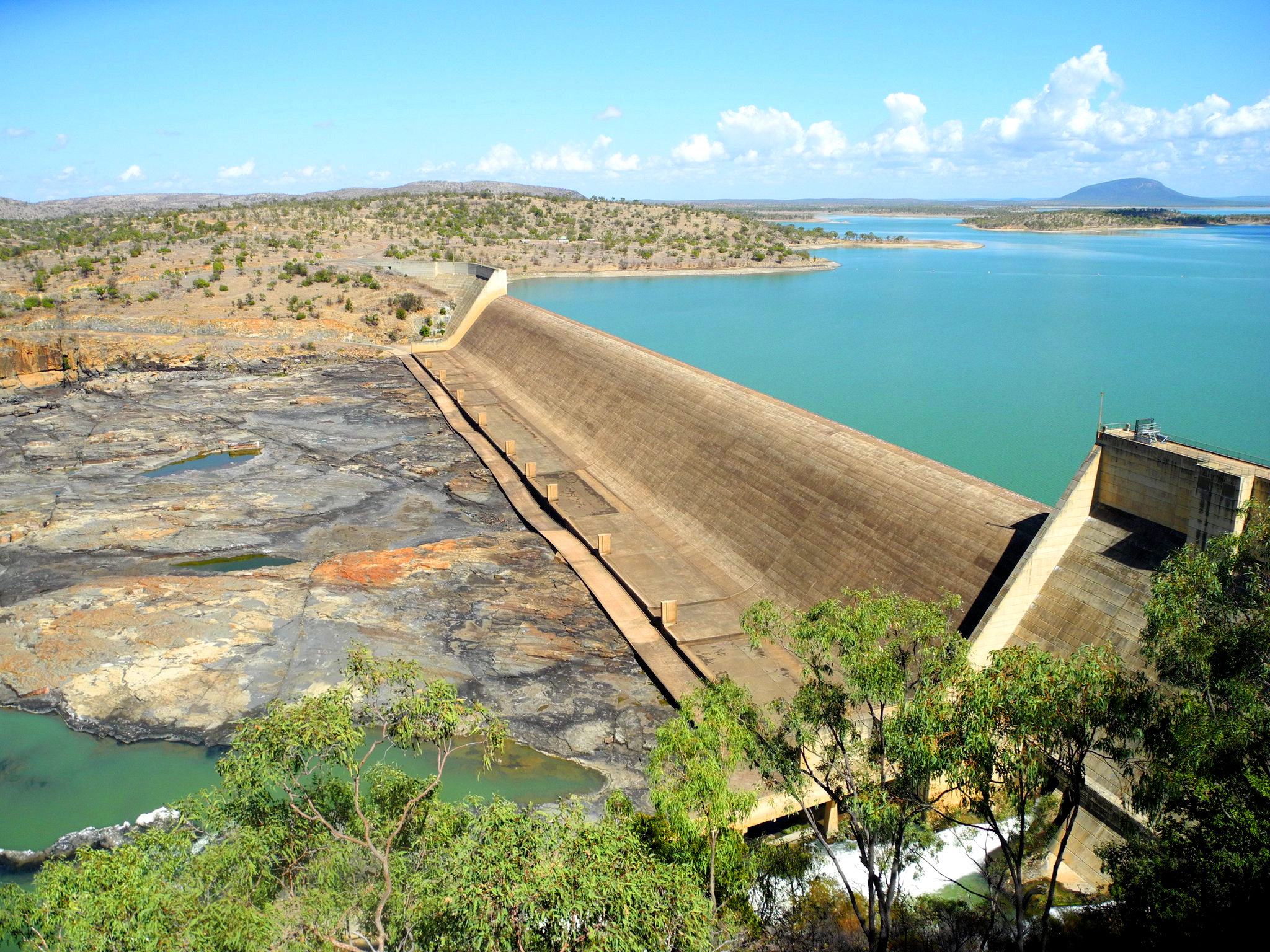 CURRENT CAPACITY
65.35%
5:00am 01.12.2020
STORAGE CAPACITY
1860000
Mega Litres
HISTORICAL LOW
0%
21.02.1991
HISTORICAL HIGH
218.24%
05.02.2009
Burdekin Falls Dam
Burdekin Falls Dam Road

Mount Wyatt

Queensland

4804

Facilities
Fishing
Fish found in Lake Dalrymple include Eels, Archerfish, Sooty Grunter, Sleepy Cod, Longtom, Redclaw Crayfish, Leathery Grunter, Golden Perch, Silver Perch, eel tailed catfish, fork tailed catfish and Barramundi.
Only Barramundi are stocked regularly, the remainder have self sustaining populations. A Stocked Impoundment Permit (SIP) is required to fish at Burdekin Falls Dam.A low cost fishing permit is available from Fisheries Queensland that sets out the conditions under which you can fish at Queensland dams. Call Fisheries Queensland on 13 25 23 to locate your nearest fishing permit outlet or apply online.
Boating
Lake Dalrymple is open to all boating activities. Concrete boat ramp provided. For information about what water activities are allowed on Lake Dalrymple contact Maritime Safety Queensland (Townsville region) on (07) 4726 3400 (select option 4) or visit their website www.msq.qld.gov.au
Camping
A camping area is located on Burdekin Falls Dam Road near the dam wall on the north side of the Burdekin River. The camping area features powered and unpowered sites, hot showers and a dump point.
No pre-booking required – the self-service pay station is located near the Sunwater office
The maximum allowed stay is four (4) weeks
Credit card (Visa or Mastercard) payments: $7 per person per night
Cash payments: $8 per person per night
Powered site is an additional $5 per day
No EFTPOS and cheque payments
Children under 10 years of age are free
Please keep your receipt and make it visible at your camp site
No washing machines available on site
No fires are allowed in the camp ground
Noise curfew is 10pm
Pets
For everyone's enjoyment and safety, please keep your pet on a leash or restrained during your visit.
Antisocial behaviour
If you observe vandalism, antisocial behaviour or any illegal activities, please contact the Police immediately on 000 to ensure we keep the dam safe and enjoyable for all.
Commercial or large group activities
Please note that approval is required for the use of Sunwater land for any event or function other than normal visitor activities in approved recreational areas. Events or functions include, but are not limited to fishing, swimming, rowing, boating or skiing competitions or displays, community events, weddings or other organised activities. To gain approval, submit a General Application for Access to Sunwater Land or
Infrastructure and Events, or contact us on 13 15 89.
Read the signs and stay safe
For your own safety, please take note of the signs around the dam. The signs indicate hazards to watch out for and areas to avoid. Keep an eye on your children and inform them of the hazards and where they are allowed to go.
Visitors must adhere to current COVID-19 social distancing guidelines and are encouraged to observe good hygiene practices.
---
Emergency Management
View the Burdekin Falls Dam Emergency Action Plan, here.
Playing safe
Stay safe at dams and weirs by looking out for potential hazards and risks.
Dam history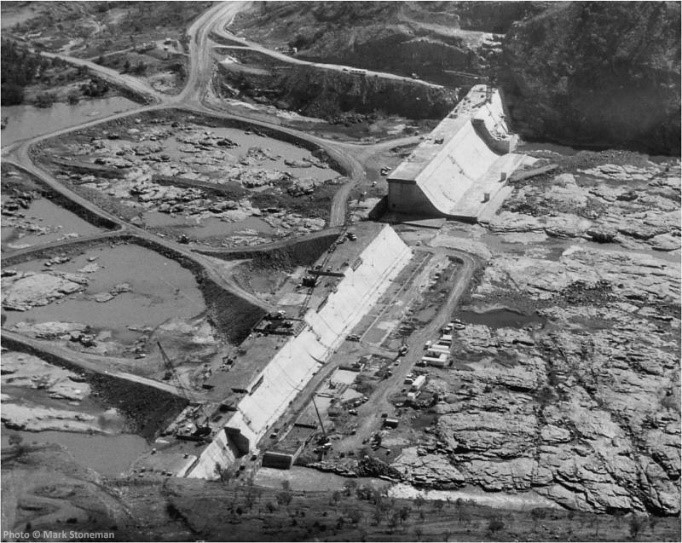 Burdekin Falls Dam
Extensive studies in the 1970s revealed additional water supply was vital to the continuing economic development of Queensland's Burdekin Basin.
In fact, the Burdekin Project Committee found the continued growth of agriculture and other sectors could stagnate before the year 2000 without the availability of adequate water resources. Besides the dominant sugar industry, it was hoped that the rice industry might also expand.
So began Burdekin Falls Dam – completed in 1987 at a cost of $125 million to harness the mighty Burdekin River, which drains a water catchment comprising about 13 million ha, or nearly 7% of the state. Today, Burdekin Falls Dam on Lake Dalrymple is the largest water storage asset in Queensland.
In 2017, Sunwater invested $5.36 million to complete a Dam Improvement Project to upgrade foundation drainage.
As well as its vital role supporting the region's agriculture, the dam supplies water to Townsville about 150 km to the north.