Callide Dam Gates Project
Callide Dam, Biloela, Queensland
This maintenance project has been set up to investigate, repair and restore Callide Dam's gates to address intermittent occurrences of vibration during their operation. This project will ensure ongoing dam safety and long-term water security.
Project works
The project involves the following packages of work: 
Removing the gates from service, including removing the gate faces from the gate arms
This will immediately eliminate the risk of gate failure and is the fastest and most effective way to undertake the required investigations.
Physically removing the gate faces from the gate arms will enable expert inspections and testing of the faces, gate arms and associated infrastructure that would otherwise be difficult or impossible to carry out with the gates still in place.   
A temporary full supply level (FSL) has been implemented, and the dam is currently operating as a fixed concrete crest dam.
Preparation for the gate faces' removal is complex and could take up to three months.
Carrying out maintenance work
Detailed expert investigations will be undertaken to address the vibration issue, with the aim of reinstating the gates.
Investigating temporarily increasing the dam storage level
Implement a temporary solution that enables any unexpected rainfall and inflows to be captured, should they occur during the dry season.
Investigating, remediating and restoring the gates with an engineering solution to address the gate vibration 
Mechanical engineering experts will undertake the investigation, make recommendations and implement a solution.
At the same time, world leading radial gates experts will undertake a peer review of technical reports and propose their solution to resolve the issue.
Institute systems to improve gate operations.
Project timing
The targeted completion date for this work is the end of 2021. This is subject to determining a permanent solution for the gates.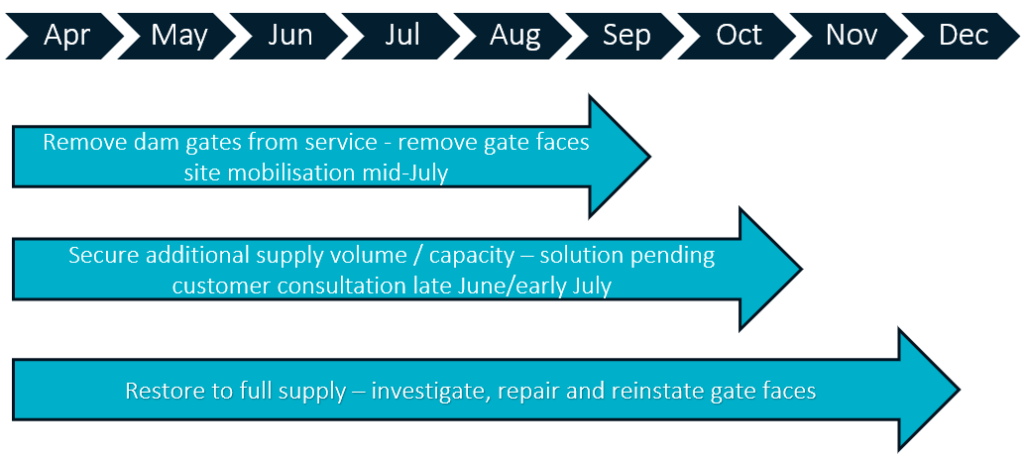 Site establishment works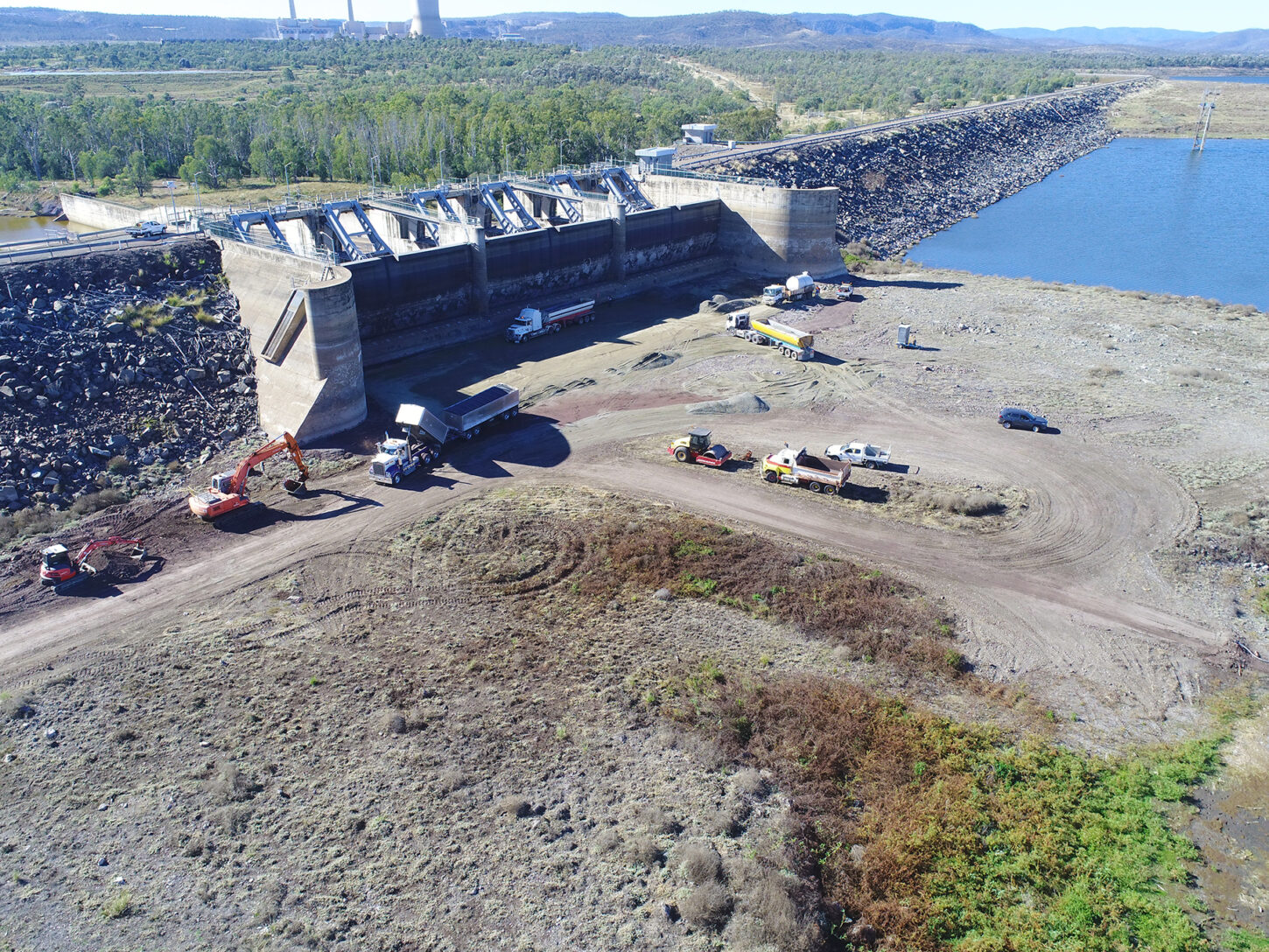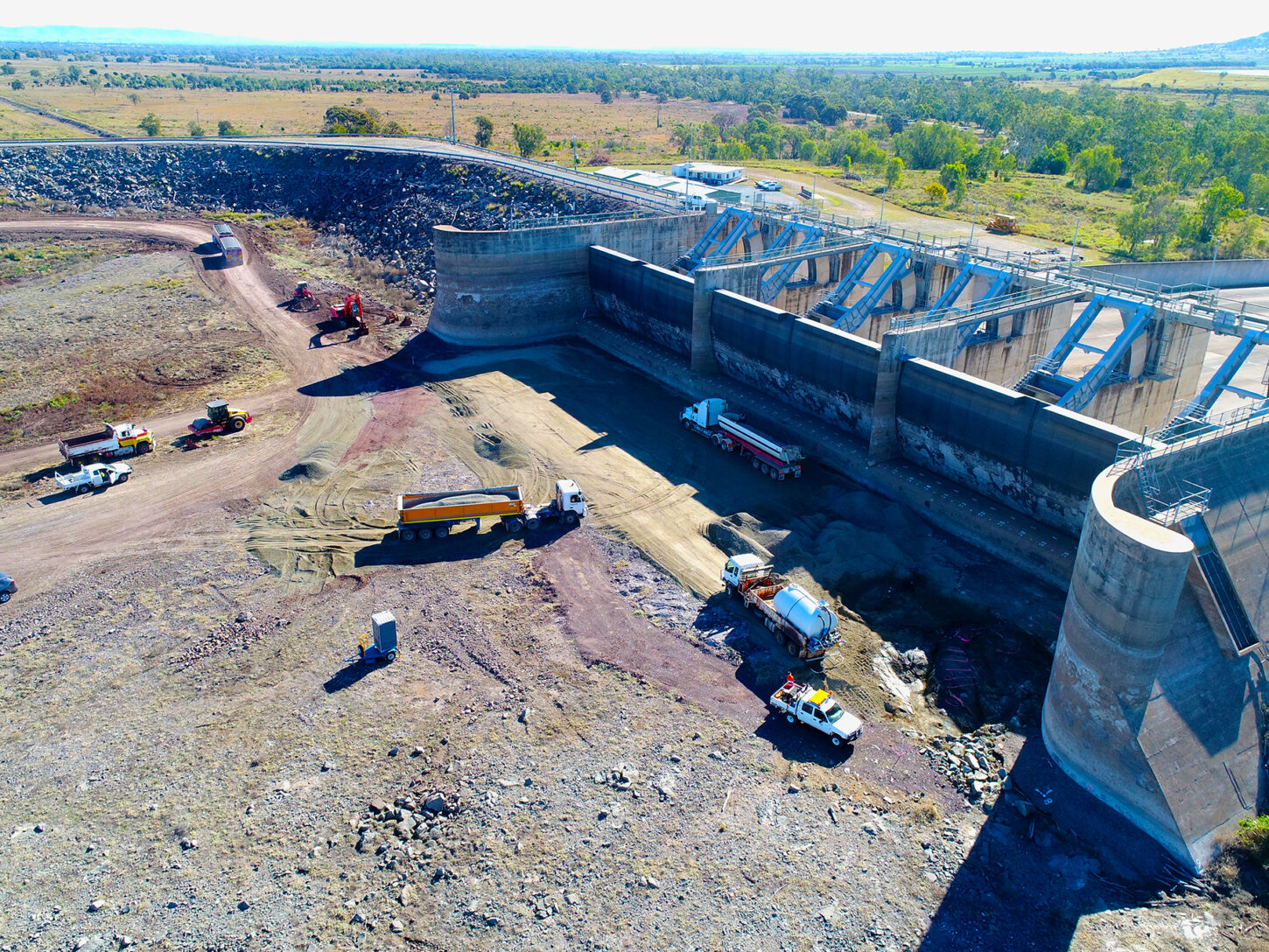 ---