Paradise Dam
43.57%
Good Night

CURRENT ALGAE LEVELS Low (Green)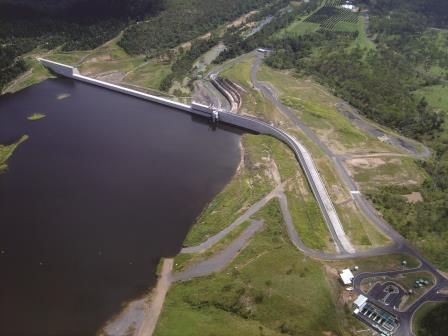 CURRENT CAPACITY
43.57%
3:00am 30.05.2020
STORAGE CAPACITY
300000
Mega Litres
HISTORICAL LOW
1.36%
17.10.2005
HISTORICAL HIGH
232.38%
28.01.2013
Paradise Dam
Good Night

Queensland

4671

Facilities
Recreational facilities are provided by North Burnett Regional Council. See their website for more details.
Fishing
There are no fishing permits at Paradise Dam. The Burnett River was stocked both upstream and downstream prior to the construction of Paradise Dam. These include Australian Bass, Barramundi, Golden Perch and Silver Perch. There are breeding populations of Eel-Tailed Catfish, Fork-Tailed Catfish, Spangled Perch and the endangered Queensland Lungfish.
Boating
There are no boating restrictions on Paradise Dam with the exception of an exclusion zone of 200 metres at the dam wall. There are many submerged trees, rocks and tree stumps and SunWater advises to take care at all times when operating a boat.
A concrete boat ramp is provided however this is only usable at high water levels. Alternatively, boats can be launched from Mingo Crossing at top end of the lake when at 10% capacity or higher.
Camping
Camping is permitted at the dam. There is a choice of two different camping areas, one right on the water's edge and the other higher up. See the Paradise Dam website to book.
Pets
For everyone's enjoyment and safety, please keep your pet on a leash or restrained during your visit.
Antisocial behaviour
If you observe vandalism, antisocial behaviour or any illegal activities, please contact the Police immediately on 000 to ensure we keep the dam safe and enjoyable for all.
Commercial or large group activities
Please note that approval is required for the use of Sunwater land for any event or function other than normal visitor activities in approved recreational areas. Events or functions include, but are not limited to fishing, swimming, rowing, boating or skiing competitions or displays, community events, weddings or other organised activities. To gain approval, submit a General Application for Access to Sunwater Land or Infrastructure and Events, or contact us on 13 15 89.
Read the signs and stay safe
For your own safety, please take note of the signs around the dam. The signs indicate hazards to watch out for and areas to avoid. Keep an eye on your children and inform them of the hazards and where they are allowed to go.
Dam safety
Stay safe by looking out for potential hazards and risks.
Dam history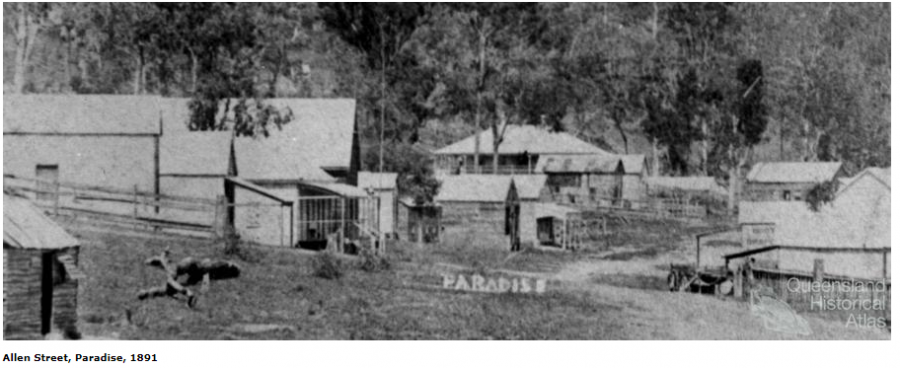 Paradise Dam
Built in 2005, Paradise Dam is located on the Burnett River about 20 km north-west of Biggenden and 80 km south-west of Bundaberg.
There was a time in the late 1800s when gold miners seeking their fortunes swarmed over the area now covered by the dam's water. Both the dam and its lake share the name of the town that serviced those miners, Paradise, which was abandoned in the early 1900s.
While the gold rush has long gone, the water that replaced it is just as valuable, feeding into the Bundaberg Water Supply Scheme to underpin the region's agricultural and urban needs.
The Burnett River is an important ecosystem and the dam and its sister storages downstream — the Ned Churchward Weir and the Ben Anderson Barrage — feature millions of dollars in fish movement technology to allow fish to travel unimpeded.
The dam's primary function is to store water for irrigation and urban use and was not designed for flood mitigation and does not include a flood-mitigation compartment.
---