Wuruma Dam
63.53%
Wuruma Dam

CURRENT ALGAE LEVELS Moderate (Amber)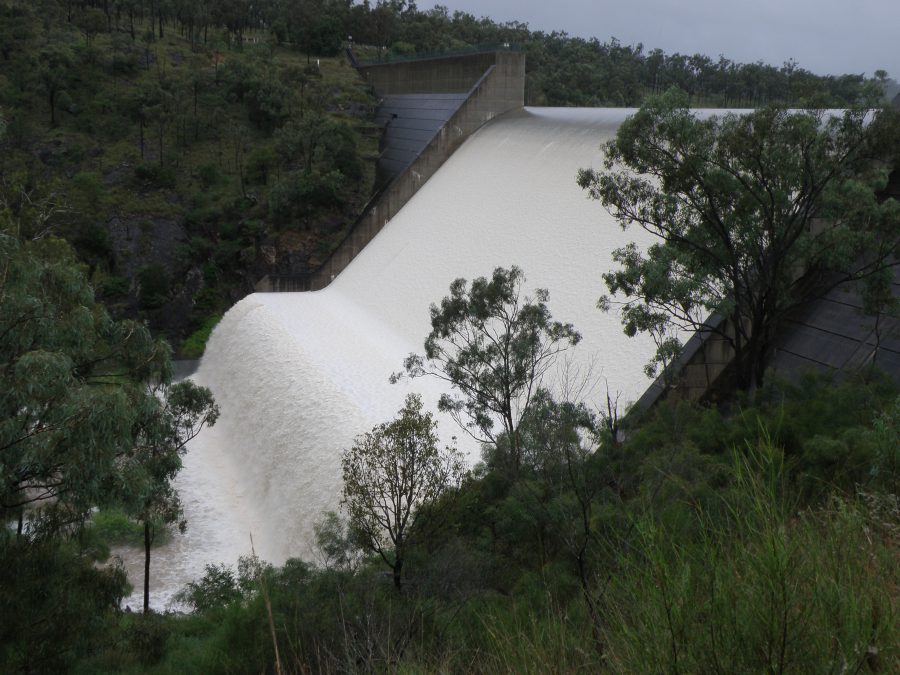 CURRENT CAPACITY
63.53%
3:00am 28.02.2020
STORAGE CAPACITY
165000
Mega Litres
HISTORICAL LOW
0.03%
22.09.1970
HISTORICAL HIGH
142.64%
27.01.2013
Wuruma Dam
Wuruma Dam Road

Wuruma Dam

Queensland

4627

Facilities
Fishing
Stocked fish include Australian Bass, Barramundi, Golden Perch (Yellowbelly), Silver Cod, Silver Perch and Saratoga with breeding populations of Eel-Tailed Catfish, Spangled Perch and Eels.
Boating
There are no boating restrictions at Wuruma Dam, however some restrictions may apply during times with low water. No boating or fishing within the buoy line upstream and immediately downstream of the dam wall.
Camping
Sunwater has opened a new camping site near the dam wall and spillway. The site contains 40 designated, clearly marked camping spaces on flat terrain. Recreational day use of the foreshore and boat ramp will continue to be permitted.
No bookings are required and all camping is free of charge, however stays are restricted to maximum of three weeks in any four week period.
Waste water from camp sites and caravans must be redirected away from the lake or self-contained. Take your rubbish with you and dispose of it responsibly. Generators must be low decibel and operated during daylight hours only and tap water is not suitable for drinking, we strongly recommend campers to bring drinking water supplies.
For more information download the Wuruma Dam recreation and camping brochure.
Pets
For everyone's enjoyment and safety, please keep your pet on a leash or restrained during your visit.
Antisocial behaviour
If you observe vandalism, antisocial behaviour or any illegal activities, please contact the Police immediately on 000 to ensure we keep the dam safe and enjoyable for all.
Commercial or large group activities
Please note that approval is required for the use of Sunwater land for any event or function other than normal visitor activities in approved recreational areas. Events or functions include, but are not limited to fishing, swimming, rowing, boating or skiing competitions or displays, community events, weddings or other organised activities. To gain approval, submit a General Application for Access to Sunwater Land or Infrastructure and Events, or contact us on 13 15 89.
Read the signs and stay safe
For your own safety, please take note of the signs around the dam. The signs indicate hazards to watch out for and areas to avoid. Keep an eye on your children and inform them of the hazards and where they are allowed to go.
Dam safety
Stay safe by looking out for potential hazards and risks.
Dam history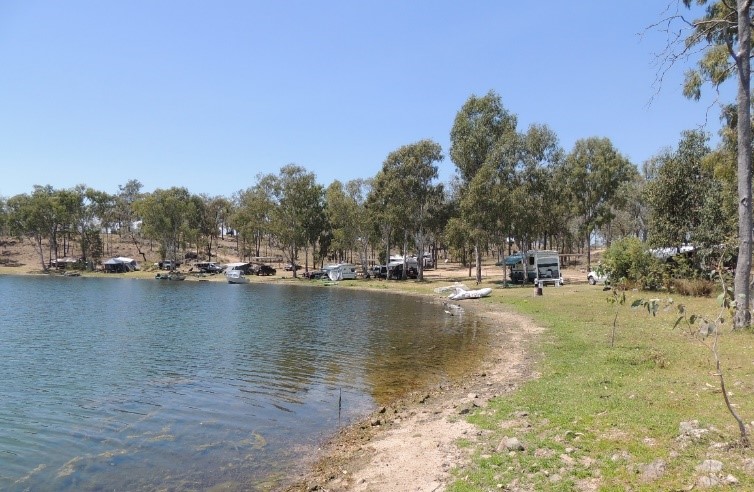 Wuruma Dam
Wuruma is a local indigenous word for majestic bird of prey, the brahminy kite.
Wuruma Dam took three years and $5.3 million to build and was completed in 1968.
It is built on the Nogo River, a tributary of the Burnett River, about 48 km north of Eidsvold and has a capacity of 165,000 ML.
Lake Wuruma is one of the most popular natural attractions in the area, popular for fishing, boating, picnics, barbecues and camping.
---