Teemburra Dam
94.88%
Pinnacle

CURRENT ALGAE LEVELS High (Red)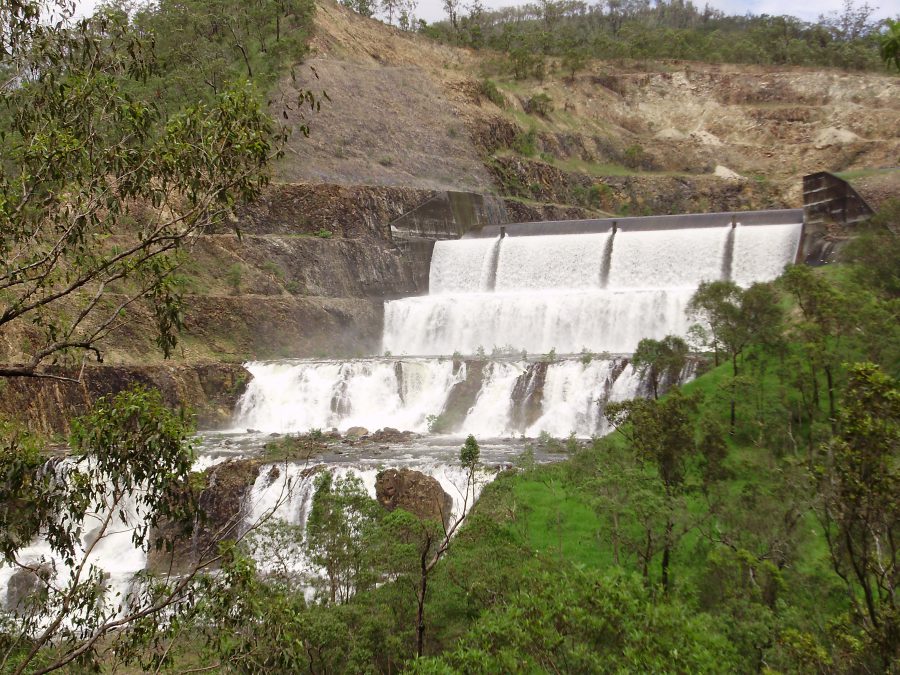 CURRENT CAPACITY
94.88%
2:00am 28.02.2020
STORAGE CAPACITY
147000
Mega Litres
HISTORICAL LOW
0.07%
23.12.1996
HISTORICAL HIGH
109.97%
23.02.2000
Teemburra Dam
Pinnacle

Queensland

4741

Facilities
Recreational facilities are provided by Mackay Regional Council. See their website for more details.
Fishing
Stocked fish at Teemburra Dam include Barramundi and Sooty Grunter. A Stocked Impoundment Permit (SIP) is required to fish at Teemburra Dam.
Boating
Boating is allowed at Teemburra Dam. A horse power limit no longer applies to boats, however no water skiing is allowed. A single lane concrete ramp is provided.
Camping
Camping is not allowed at the dam.
Pets
For everyone's enjoyment and safety, please keep your pet on a leash or restrained during your visit.
Antisocial behaviour
If you observe vandalism, antisocial behaviour or any illegal activities, please contact the Police immediately on 000 to ensure we keep the dam safe and enjoyable for all.
Commercial or large group activities
Please note that approval is required for the use of Sunwater land for any event or function other than normal visitor activities in approved recreational areas. Events or functions include, but are not limited to fishing, swimming, rowing, boating or skiing competitions or displays, community events, weddings or other organised activities. To gain approval, submit a General Application for Access to Sunwater Land or Infrastructure and Events, or contact us on 13 15 89.
Read the signs and stay safe
For your own safety, please take note of the signs around the dam. The signs indicate hazards to watch out for and areas to avoid. Keep an eye on your children and inform them of the hazards and where they are allowed to go.
Dam safety
Stay safe by looking out for potential hazards and risks.
Dam history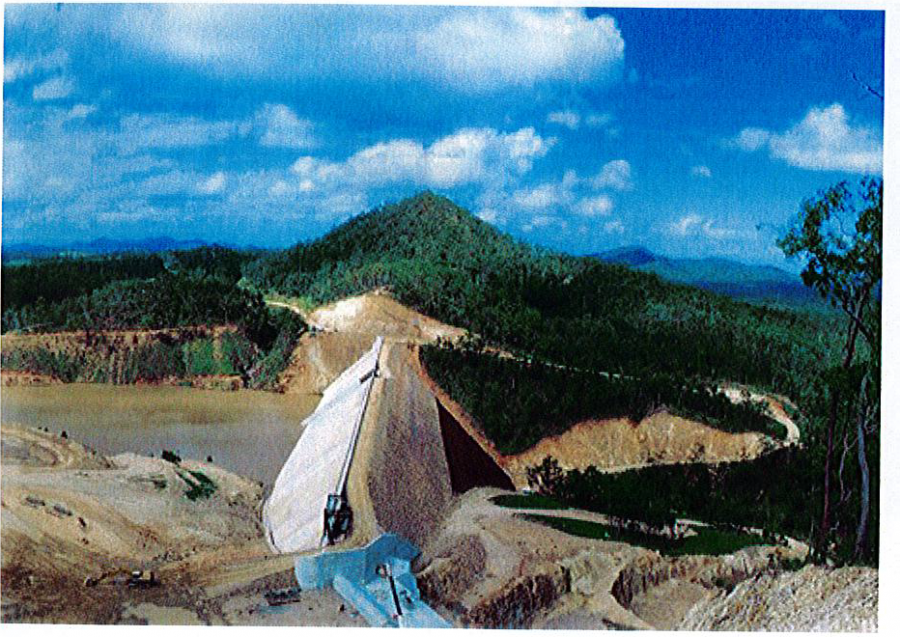 Teemburra Dam
Built in 1997 and capable of holding 147,600 ML of water, Teemburra Dam's construction inadvertently created a local tourist attraction — pies.
In the early 1990s while the dam was being built, a 400-worker camp sprang up in the Pioneer Valley. The nearby Pinnacle Hotel was a favourite hangout for the hungry workers, so the publican created the Pinnacle pie to feed them. Today those pies are a big drawcard and visitors flock to the area to try them.
Teemburra Dam is comprised of a main dam and Saddle Dams 1 and 2, which are 60 km west of Mackay. The main dam regulates flows into Teemburra Creek, whereas Saddle Dam 2 supplies water into Palm Tree Creek via a 1.8 km pipeline to augment storages on the Pioneer River. The primary outlet is located at Saddle Dam 2 and delivers water to Cattle Creek Valley where irrigation demand is high.
---