Leslie Dam
17.33%
Leslie Dam

CURRENT ALGAE LEVELS Moderate (Amber)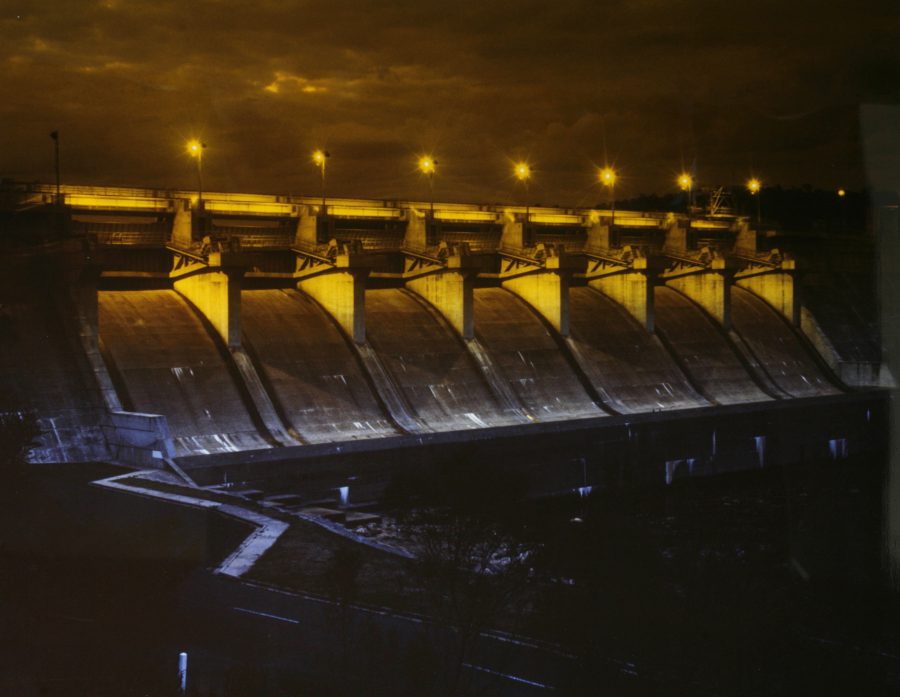 CURRENT CAPACITY
17.33%
2:00am 28.02.2020
STORAGE CAPACITY
106000
Mega Litres
HISTORICAL LOW
1.04%
02.12.1965
HISTORICAL HIGH
163.33%
11.02.1976
Leslie Dam
Leslie Dam

Queensland

4370

Facilities
Fishing
Stocked fish include Golden Perch (Yellowbelly), Silver Perch and Murray Cod to bolster the natural populations of Spangled Perch and Eel-Tailed Catfish.
Closed Waters are in place at the dam and fishing is prohibited 200 metres upstream and 400 metres downstream of the wall (penalties apply). A Stocked Impoundment Permit (SIP) is required to fish at Leslie Dam.
Boating
Boating is prohibited within 100 metres of the dam wall. Other than a 40-knot speed limit and normal boating rules, no other boating restrictions apply. SunWater advises that care should be taken around the upper reaches of Sandy Creek due to low water levels.
For information about what water activities are allowed on Lake Leslie contact Maritime Safety Queensland (Brisbane region) on (07) 3632 7500 or visit their website at www.msq.qld.gov.au
There is concrete boat launching ramp provided not far from the dam wall. When water levels are low boats can still be launched from the foreshore area with some care. A four-wheel drive may be required. Alternatively, boats may be launched from the Washpool reserve, however a four-wheel drive is recommended.
Camping
There are two camping areas at Leslie Dam: Washpool Camping Reserve (managed by the Southern Downs Regional Council) and Lake Leslie Tourist Park (privately managed). To book you site, contact Washpool Reserve Camping ground (1300 697 372) or the Lake Leslie Tourist Park (07) 4661 9166.
Pets
For everyone's enjoyment and safety, please keep your pet on a leash or restrained during your visit.
Antisocial behaviour
If you observe vandalism, antisocial behaviour or any illegal activities, please contact the Police immediately on 000 to ensure we keep the dam safe and enjoyable for all.
Commercial or large group activities
Please note that approval is required for the use of Sunwater land for any event or function other than normal visitor activities in approved recreational areas. Events or functions include, but are not limited to fishing, swimming, rowing, boating or skiing competitions or displays, community events, weddings or other organised activities. To gain approval, submit a General Application for Access to Sunwater Land or Infrastructure and Events, or contact us on 13 15 89.
Read the signs and stay safe
For your own safety, please take note of the signs around the dam. The signs indicate hazards to watch out for and areas to avoid. Keep an eye on your children and inform them of the hazards and where they are allowed to go.
Motorcycles and other vehicles
The recreational use of registered and unregistered motorcycles and four wheelers within the camping area and the surrounding private property is strictly prohibited. The speed limit in the camping area is 20km/h.
Dam safety
Stay safe by looking out for potential hazards and risks.
Dam history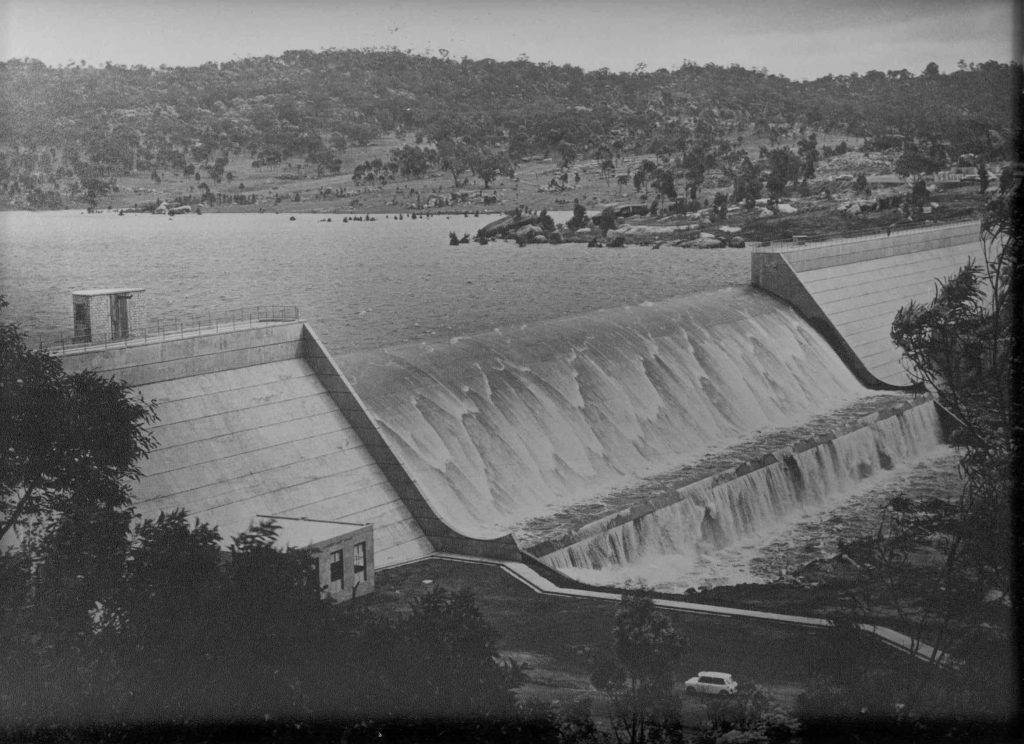 Leslie Dam
Patrick Leslie was a Scot who, along with his brothers Walter and George, was the first settler to take up land on the Darling Downs. In 1847 the New South Wales government asked Leslie to select a site for a town on his Canning Downs station. It was to be known as Canningtown but the name Warwick was eventually chosen. At the first land sale held in Warwick in 1848 Patrick Leslie bought the first allotment. Leslie Dam is named after the pioneering settler.
The dam was built between 1961 and 1965 on Sandy Creek, 11 km from Warwick, to provide water security for Warwick residents and the district's irrigators. It was raised and radial gates were added in 1986, which more than doubled the dam's original storage capacity to 106,300 ML. The dam's primary function is to store water for irrigation and urban use and was not designed for flood mitigation and does not include a flood-mitigation compartment
Granite rock sculptures of Patrick Leslie and his wife Kate are located near the dam wall.