Kinchant Dam
69.02%
Kinchant Dam

CURRENT ALGAE LEVELS High (Red)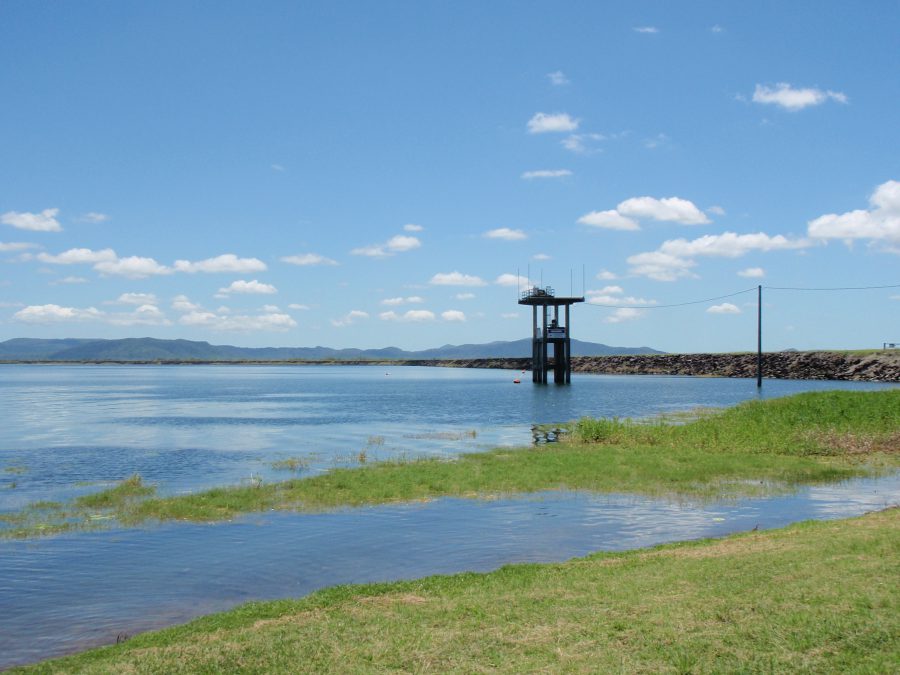 CURRENT CAPACITY
69.02%
3:00am 28.02.2020
STORAGE CAPACITY
72000
Mega Litres
HISTORICAL LOW
1.38%
05.12.1992
HISTORICAL HIGH
104.57%
04.01.1991
Kinchant Dam
Leichhardt Road

Kinchant Dam

Queensland

4741

Facilities
Fishing
Fish stocked at Kinchant Dam are Sooty Grunter, Sleepy Cod and since 2000, Barramundi. There are also breeding populations of Fork Tailed Catfish, Eel Tailed Catfish, Spangled Perch and Mouth Almighty. A Stocked Impoundment Permit is required to fish here.
Fishing is not permitted within 100m of the Kinchant Dam wall, spillway and the Abingdom Pump Station. A fishing permit is available from Fisheries Queensland that sets out the conditions under which you can fish at Queensland dams. For more information, contact Fisheries Queensland on 13 25 23.
Boating
Boating, skiing and other water activities are not permitted within 100m of the Kinchant Dam wall and spillway and near Abingdon Pump Station (refer to signage at the dam). A concrete boat ramp is provided and there are no boating or speed limit restrictions.
For more information about what water activities are allowed at the dam, contact Maritime Safety Queensland (Mackay region) on (07) 4944 3700.
Camping
Camping is available at the privately operated Kinchant Waters, situated on the south-eastern shore of Lake Kinchant. For more information and bookings phone (07) 4954 1453.
Pets
For everyone's enjoyment and safety, please keep your pet on a leash or restrained during your visit.
Rubbish
Help us keep all recreational areas clean and tidy by using the rubbish bins provided. If rubbish bins are full please take your rubbish with you. Please also take any seafood rubbish with you to reduce odour.
Antisocial behaviour
If you observe vandalism, antisocial behaviour or any illegal activities, please contact the Police immediately on 000.
Commercial or large group activities
Please note that approval is required for the use of Sunwater land for any event or function other than normal visitor activities in approved recreational areas. Events or functions include, but are not limited to fishing, swimming, rowing, boating or skiing competitions or displays, community events, weddings or other organised activities. To gain approval, submit a General Application for Access to Sunwater Land or Infrastructure and Events, or contact us on 13 15 89.
Motorcycles and other vehicles
The recreational use of registered and unregistered motorcycles and four wheelers within the camping area and the surrounding private property is strictly prohibited. The speed limit in the camping area is 20km/h.
Dam safety
Stay safe by looking out for potential hazards and risks.
Dam history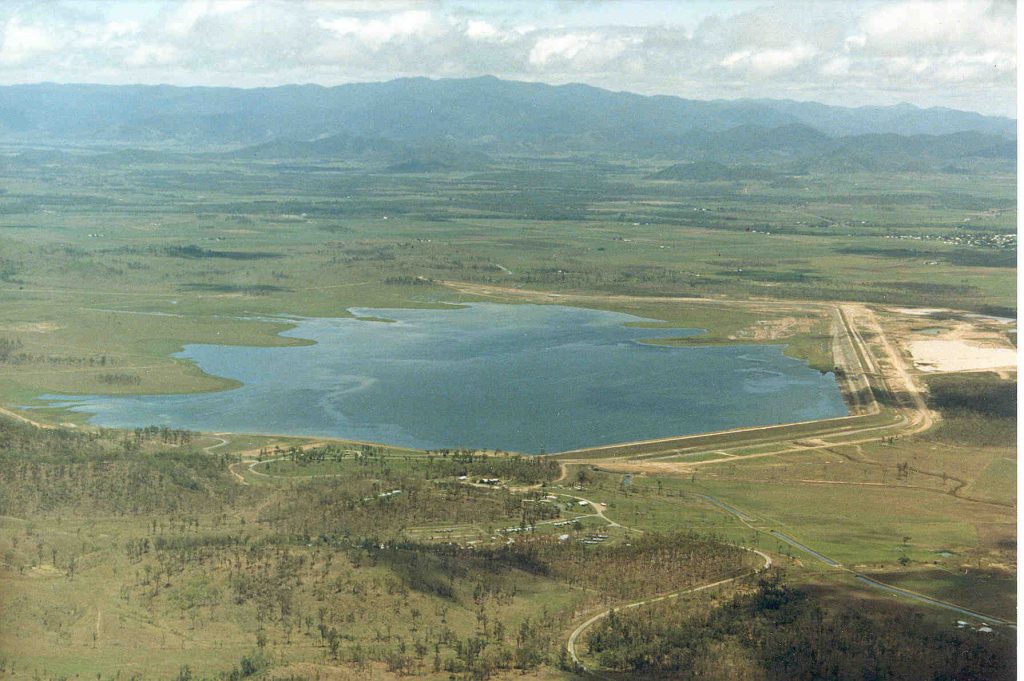 Kinchant Dam
The dam, 40 km west of Mackay, takes its name from local pioneer Frank Kinchant, about whom not much is recorded other than he was reportedly the first man to get married in Mackay, in March 1867. It must have been quite a wedding because nearby Mt Kinchant was named after him too.
Kinchant Dam, built across Sandy Creek in 1977, is unusual in that much of its stored water comes not from natural inflows but is harvested from another source, the Pioneer River just to the north.
Water from the river is pumped from Mirani Weir into an 8 km diversion channel that discharges into the dam, where it is then distributed to Sunwater's customers.
As well as fishing and boating, Kinchant Dam is home to one of the best downhill mountain bike circuits in Queensland.