Julius Dam
100.26%
Mount Isa

CURRENT ALGAE LEVELS High (Red)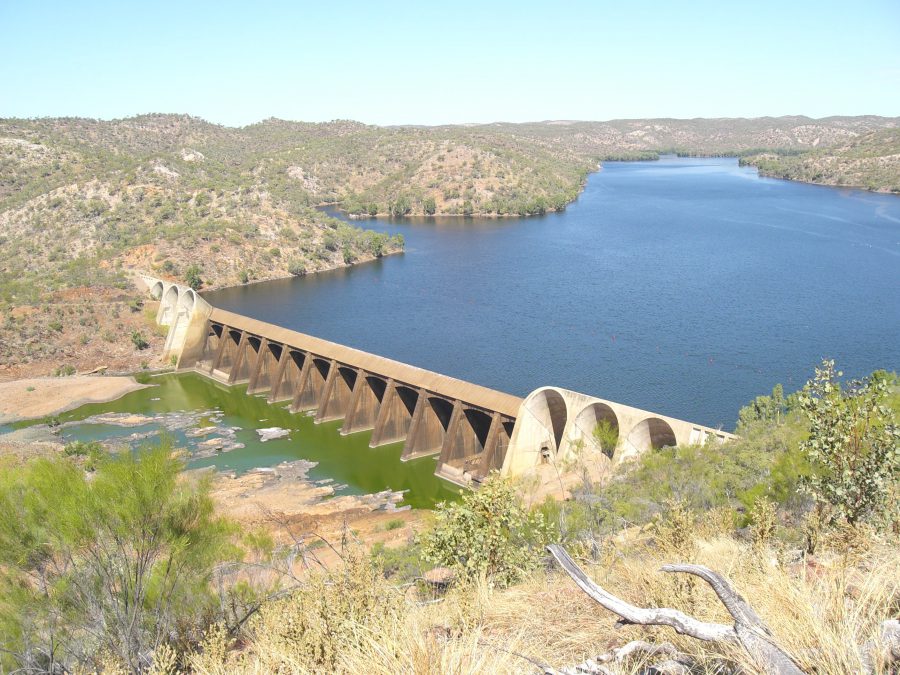 CURRENT CAPACITY
100.26%
2:00am 28.02.2020
STORAGE CAPACITY
107000
Mega Litres
HISTORICAL LOW
0%
29.09.2002
HISTORICAL HIGH
167.93%
15.01.2004
Julius Dam
Mount Isa

Queensland

4825

Facilities
Fishing
Fish present at Lake Julius include Barramundi, Saratoga, Sooty Grunter, Archerfish, Alligator Gar (Long Tom), Sleepy Cod, Striped Sleepy Cod and Fork-Tailed Catfish. Stocked fish include Barramundi and Northern Saratoga. Sooty Grunter have a self-sustaining population.
Boating
Open to all forms of boating, no restrictions apply. A concrete boat ramp is provided.
Camping
Camping is permitted below the dam wall at Julius Dam.
Pets
For everyone's enjoyment and safety, please keep your pet on a leash or restrained during your visit.
Rubbish
Help us keep all recreational areas clean and tidy by using the rubbish bins provided. If rubbish bins are full please take your rubbish with you. Please also take any seafood rubbish with you to reduce odour.
Antisocial behaviour
If you observe vandalism, antisocial behaviour or any illegal activities, please contact the Police immediately on 000.
Commercial or large group activities
Please note that approval is required for the use of Sunwater land for any event or function other than normal visitor activities in approved recreational areas. Events or functions include, but are not limited to fishing, swimming, rowing, boating or skiing competitions or displays, community events, weddings or other organised activities. To gain approval, submit a General Application for Access to Sunwater Land or Infrastructure and Events, or contact us on 13 15 89.
Motorcycles and other vehicles
The recreational use of registered and unregistered motorcycles and four wheelers within the camping area and the surrounding private property is strictly prohibited. The speed limit in the camping area is 20km/h.
Dam safety
Stay safe by looking out for potential hazards and risks.
Dam history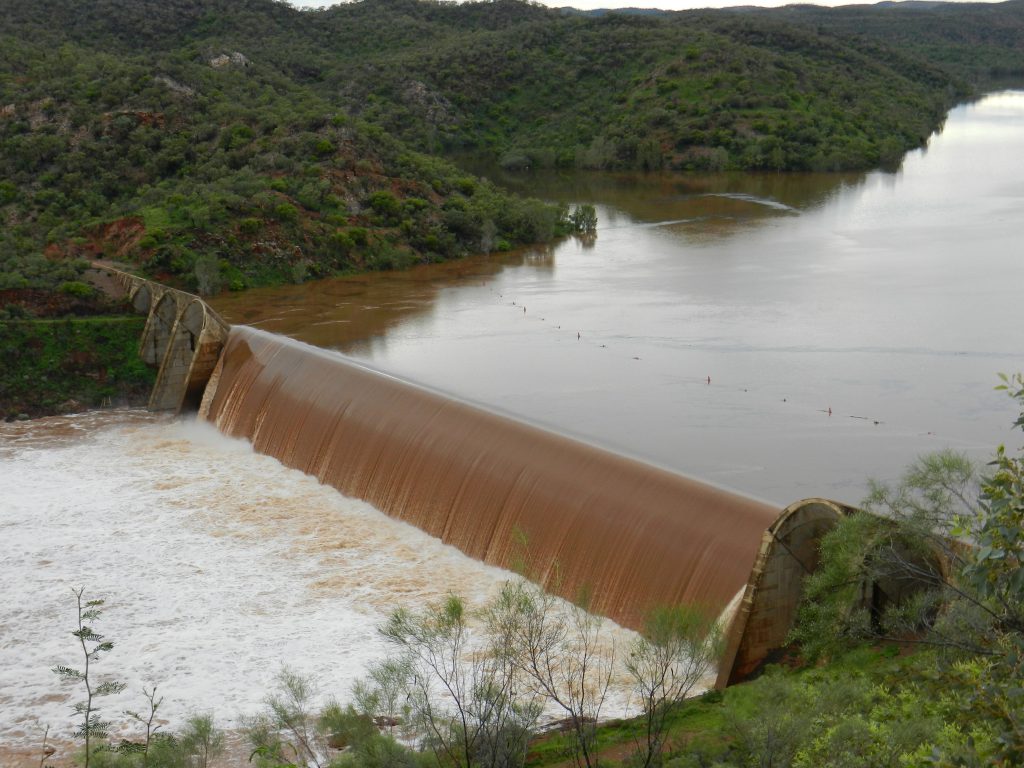 Julius Dam
Named after former Mount Isa Mines chairman and director Julius Kruttschnitt whose leadership helped establish the mining industry in the north-west minerals province, the dam on the Leichardt River was completed in 1978, about 70 km north-east of Mt Isa.
It is unique in Queensland due to the way it is made. It is an impressive concrete multiple-arch and buttress-type structure, with the spillway discharging over the tops of the arches. The arch barrels on a triangular arch base are constructed in independent arch rings.
It provides back-up supplies to Lake Moondarra for urban water needs as well as water for the Cloncurry Council and mines in the North West Mineral Province including Ernest Henry copper mine and MMG (Dugal River).