Eungella Dam
88.47%
Eungella Dam

CURRENT ALGAE LEVELS Moderate (Amber)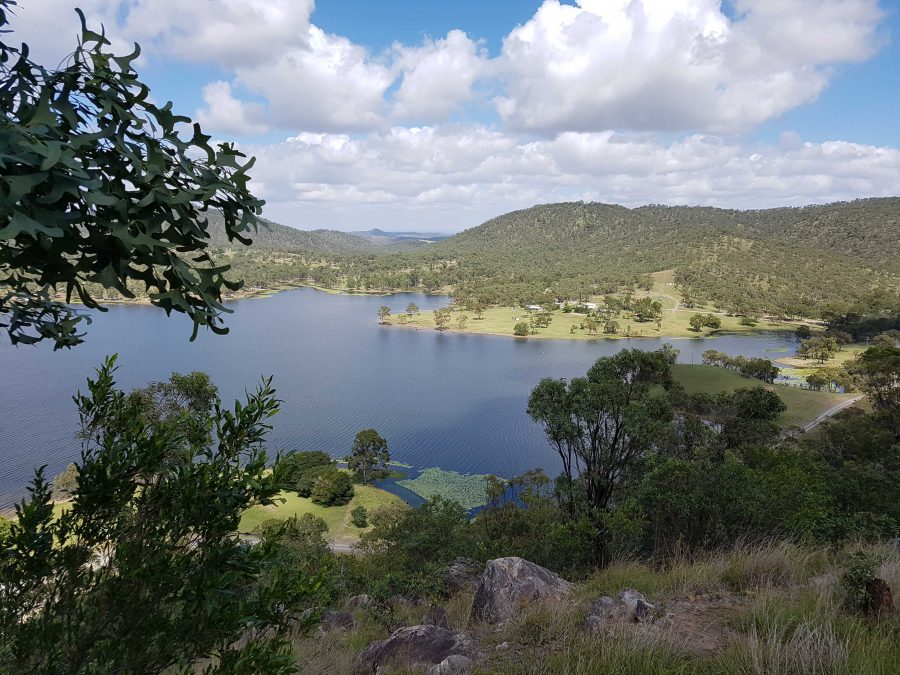 CURRENT CAPACITY
88.47%
3:00am 28.02.2020
STORAGE CAPACITY
112000
Mega Litres
HISTORICAL LOW
10.96%
21.01.2005
HISTORICAL HIGH
127.08%
04.04.1989
Eungella Dam
Eungella Dam

Queensland

4757

Facilities
Fishing
Fishing is not permitted within the buoy line, 200m upstream of the Eungella Dam wall. A Stocked Impoundment Permit is required to fish at Eungella Dam. For more information, contact Fisheries Queensland on 13 25 23.
Boating
Boating, skiing and other water activities are not permitted within the buoy line, 200m upstream of the Eungella Dam wall. For more information about what water activities are allowed at the dam, contact Maritime Safety Queensland on (07) 4944 3700.
Camping
Camping is available at Eungella Dam.
You will need to complete a Eungella Dam Camping Permit Form. Completed permit forms can be mailed to Sunwater, PO Box 623, Moranbah QLD 4744 or submitted at the self-registration station at the camping area (located near the camping area toilet block).
Fees apply, and can be paid at the self-registration station or online using BPAY.
Please refer to the camping rules on the reverse of the Camping Permit document for a list of all camping rules. Maximum allowed stay is four weeks. For reasons of safety, camping is not permitted within five metres of the lake water line.
Camping is also available in the nearby Eungella National Park. For more information, visit Queensland national parks or phone 13 74 68.
Pets
For everyone's enjoyment and safety, please keep your pet on a leash or restrained during your visit.
Rubbish
Help us keep all recreational areas clean and tidy by using the rubbish bins provided. If rubbish bins are full please take your rubbish with you. Please also take any seafood rubbish with you to reduce odour.
Open fires and BBQs
Open camp fires are permitted at the Eungella camp ground unless fire restrictions are in place. For current fire restriction information, visit Rural Fire's website or phone the Mackay Rural Fire Service Area Office on 4965 6641. Wood-fired barbeques are available at the Eungella Dam picnic area.
To report uncontrolled fire, please contact 000.
Antisocial behaviour
If you observe vandalism, antisocial behaviour or any illegal activities, please contact the Police immediately on 000.
Dam safety
Stay safe by looking out for potential hazards and risks.
Dam history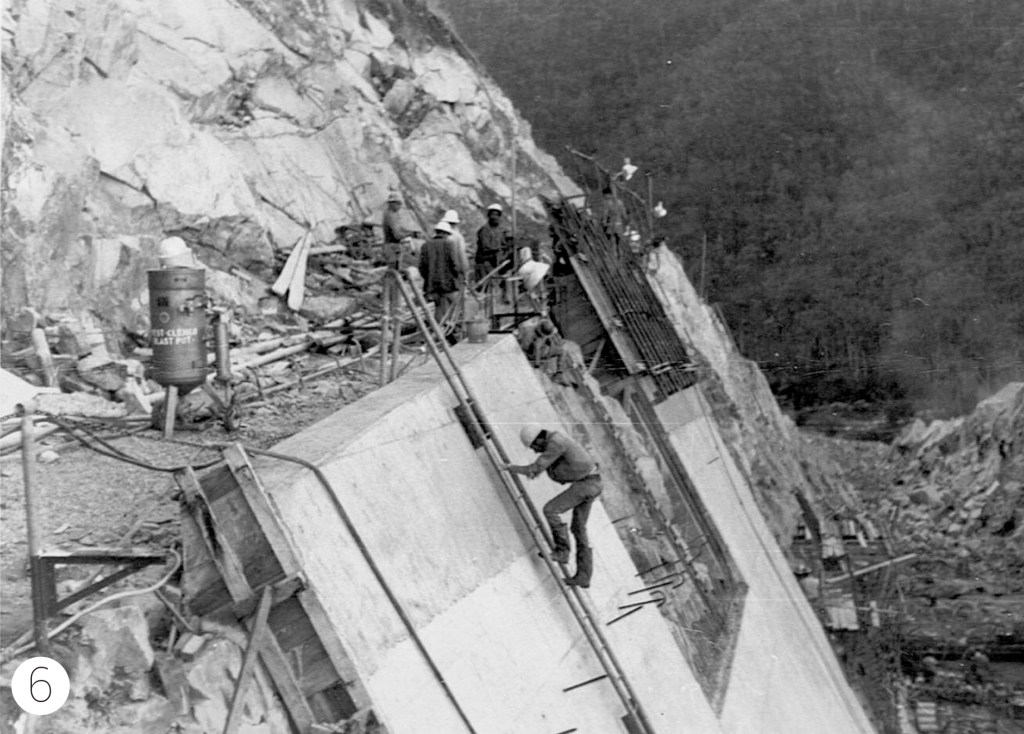 Eungella Dam
Underneath Eungella Dam's waters lie the remains of a cattle station owned by the McEvoy family, whose homestead was removed before the area was flooded.
Up to 250 people were employed during the four years it took to build the dam, many of them living in a makeshift on-site township before the dam was officially opened in February 1969. Eungella Dam's full storage capacity is 112,400 ML, and it covers 890 ha.
Eungella is a particularly scenic water storage, tucked away in rugged hill country surrounded by largely untouched forests teeming with wildlife. Popular with campers, the dam has also been stocked with fish for anglers to enjoy.
---