Boondooma Dam
34.4%
Okeden

CURRENT ALGAE LEVELS Moderate (Amber)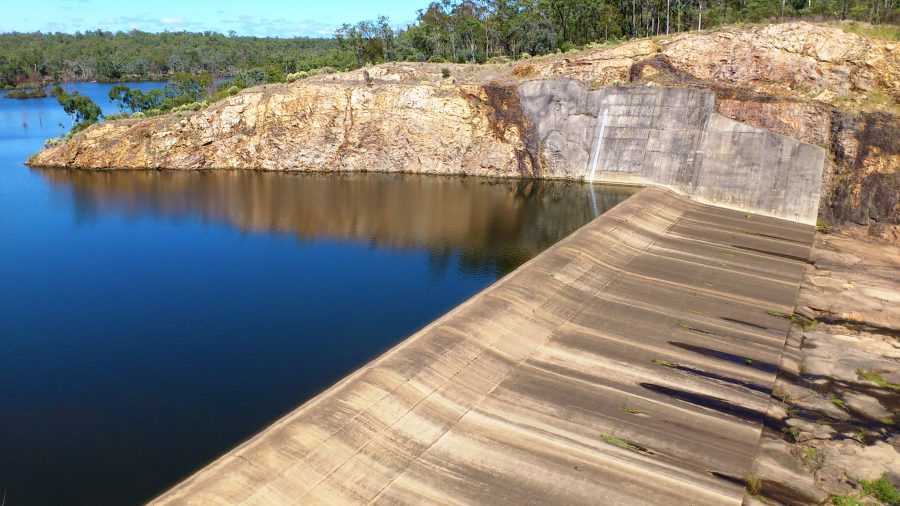 CURRENT CAPACITY
34.4%
3:00am 28.02.2020
STORAGE CAPACITY
204000
Mega Litres
HISTORICAL LOW
0.18%
06.12.1982
HISTORICAL HIGH
173.8%
28.01.2013
Boondooma Dam
Okeden Road

Okeden

Queensland

4613

Facilities
Recreational facilities are provided by South Burnett Regional Council. See their website for more details.
Fishing
Boondooma is stocked with Murray Cod and Mary River Cod, bass, golden perch, silver perch and saratoga. There is also a naturally occurring population of Tandans (Eel tailed catfish) and spangled perch.
In 1993-94 approximately 60-65,000 Barramundi were released into Boondooma as it was felt that this was possibly the furthest south that barramundi could survive. A Stocked Impoundment Permit (SIP) is required to fish at Lake Boondooma.
Boating
There is a good quality, two-lane boat ramp available. There are normally no boating restrictions on Lake Boondooma however there is a no fishing / boating zone around the dam wall.
Camping
Camping is permitted on site with limited cabins available.
Pets
For everyone's enjoyment and safety, please keep your pet on a leash or restrained during your visit.
Antisocial behaviour
If you observe vandalism, antisocial behaviour or any illegal activities, please contact the Police immediately on 000.
Rubbish
Help us keep all recreational areas clean and tidy by using the rubbish bins provided. If rubbish bins are full please take your rubbish with you. Please also take any seafood rubbish with you to reduce odour.
Commercial or large group activities
Please note that approval is required for the use of Sunwater land for any event or function other than normal visitor activities in approved recreational areas. Events or functions include, but are not limited to fishing, swimming, rowing, boating or skiing competitions or displays, community events, weddings or other organised activities. To gain approval, submit a General Application for Access to Sunwater Land or Infrastructure and Events, or contact us on 13 15 89.
Motorcycles and other vehicles
The recreational use of registered and unregistered motorcycles and four wheelers within the camping area and the surrounding private property is strictly prohibited. The speed limit in the camping area is 20km/h.
Dam safety
Stay safe by looking out for potential hazards and risks.
Dam history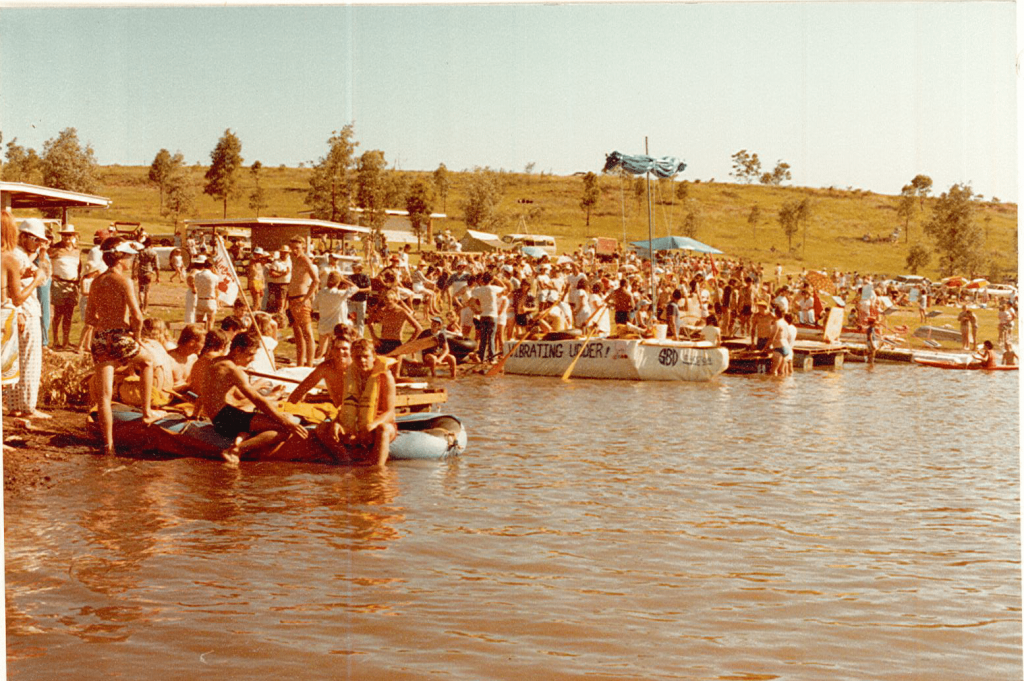 Boondooma Dam
Boondooma Dam was constructed in the early 1980s across the Boyne River below its confluence with the Stuart River. Its primary purpose is to supply water for the Tarong power station, which uses between 50 million and 80 million litres of water each day.
Boondooma Dam derives its name from the area's original homestead. As well as being a vital link in Queensland's electricity supply chain, the dam is an important recreational facility for the South Burnett.
It was also the site of an interesting experiment. In 1993-1994, some 65,000 barramundi fingerlings were released into Boondooma in the belief that it was about as far south as the prized tropical sports fish could tolerate. Few of them have been seen since.