Beardmore Dam
97.58%
Saint George

CURRENT ALGAE LEVELS Low (Green)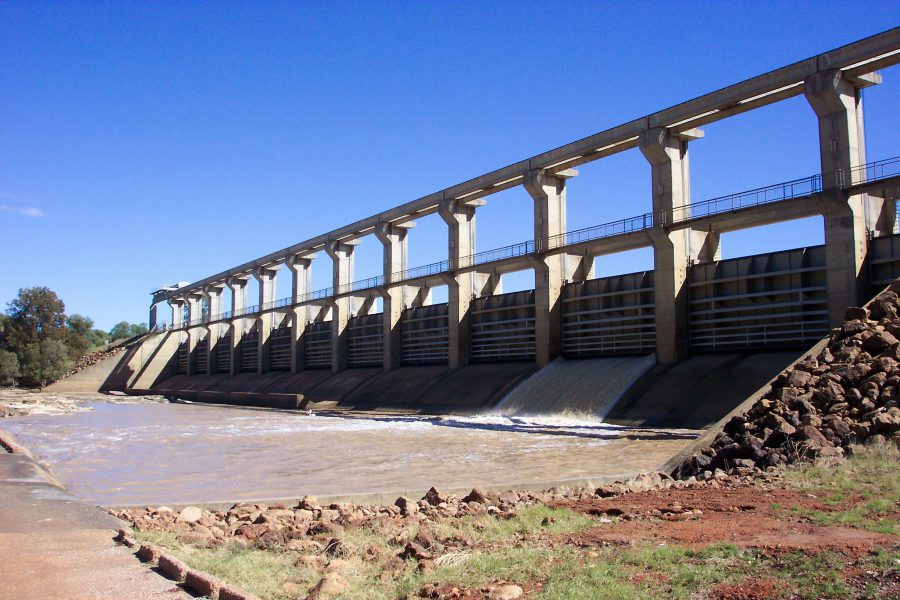 CURRENT CAPACITY
97.58%
3:45am 28.02.2020
STORAGE CAPACITY
81000
Mega Litres
HISTORICAL LOW
2.93%
20.04.1993
HISTORICAL HIGH
113.95%
02.07.1979
Beardmore Dam
Thungaby Road

Saint George

Queensland

4487

Facilities
Fishing
Closed Waters are in place at the dam and fishing is prohibited 100 metres upstream and 200 metres downstream of the wall. Fish species stocked include Murray Cod, Golden Perch (Yellowbelly) and Silver Perch. There are also naturally occurring populations of Tandans (eel tailed catfish) and Spangled Perch.
Boating
Boating, skiing and other water activities are not permitted within 100m of the EJ Beardmore Dam wall and spillway. No other boating restrictions apply.
Camping
No camping is permitted at EJ Beardmore Dam. There are accommodation facilities in the wider St George district.
Pets
For everyone's enjoyment and safety, please keep your pet on a leash or restrained during your visit.
Rubbish
There are no rubbish bins located at this dam. Help us keep all recreational areas clean and tidy by taking your rubbish with you.
Antisocial behaviour
If you observe vandalism, antisocial behaviour or any illegal activities, please contact the Police immediately on 000.
Commercial or large group activities
Please note that approval is required for the use of Sunwater land for any event or function other than normal visitor activities in approved recreational areas. Events or functions include, but are not limited to fishing, swimming, rowing, boating or skiing competitions or displays, community events, weddings or other organised activities. To gain approval, submit a General Application for Access to Sunwater Land or Infrastructure and Events, or contact us on 13 15 89.
Motorcycles and other vehicles
The recreational use of registered and unregistered motorcycles and four wheelers within the camping area and the surrounding private property is strictly prohibited. The speed limit in the camping area is 20km/h.
Dam safety
Stay safe by looking out for potential hazards and risks.
Dam history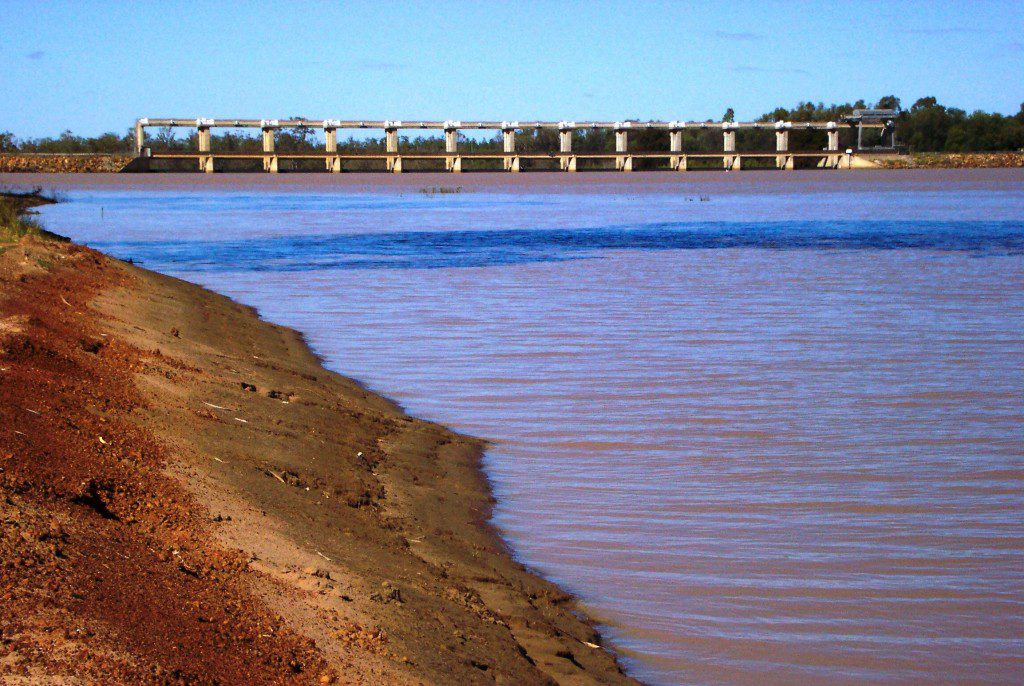 EJ Beardmore Dam
Built on the Balonne River in 1972 about 21 km north of St George, the EJ Beardmore dam holds up to 81,700 ML when full.
It was named after Edwin James Beardmore, a long-time advocate for the Balonne region. The former stock agent served on the Balonne Shire Council for 15 years and was its deputy chairman for eight years before being elected to State Parliament. He represented Balonne in Parliament for 12 years before his retirement in 1969.
The dam's primary function is to store water for irrigation and urban use and was not designed for flood mitigation and does not include a flood-mitigation compartment
The body of water created by the dam is known as Lake Kajarabie.