Tinaroo Falls Dam
68.65%
Lake Tinaroo

CURRENT ALGAE LEVELS Moderate (Amber)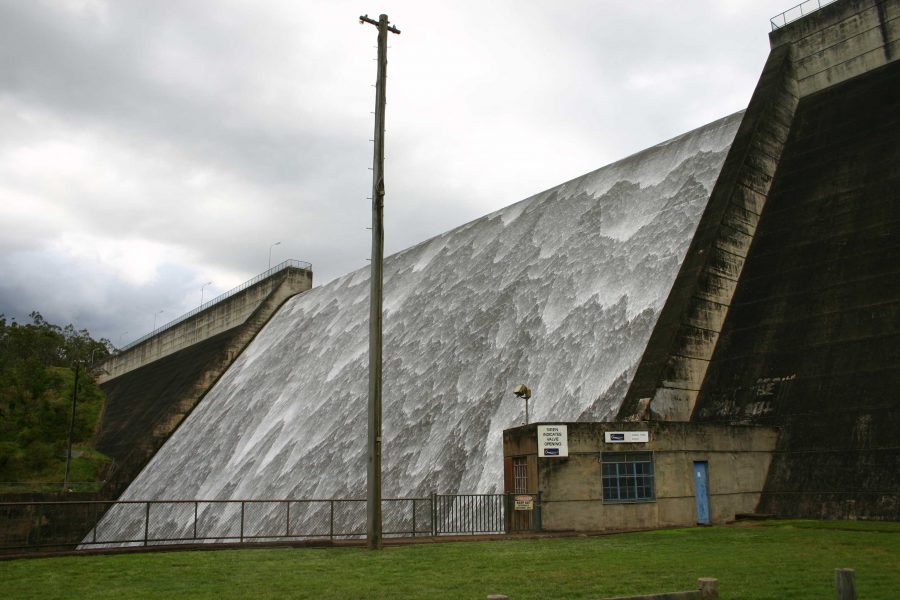 CURRENT CAPACITY
68.65%
1:00am 28.02.2020
STORAGE CAPACITY
438000
Mega Litres
HISTORICAL LOW
23.57%
28.12.2003
HISTORICAL HIGH
119.59%
13.02.1999
Tinaroo Falls Dam
Lake Tinaroo

Queensland

4872

Facilities
Recreational facilities are provided by Tablelands Regional Council. See their website for more details.
Fishing
Fishing species include Archerfish, Bony Bream, Eel-Tailed Catfish, Barramundi, Mangrove Jack, Mouth Almighty, Northern Saratoga, Sleepy Cod, Silver Perch, Snub Nosed Gar, Sooty Grunter and Redclaw Crayfish. Tilapia were illegally introduced into Lake Tinaroo and have established themselves. This pest species should be destroyed if caught.
The main drawcards to Tinaroo Falls Dam are the Sooty Grunter (in excess of 6 kg) and barramundi (recorded to 45 kg).
Boating
There are no boating restrictions with several concrete boat ramps available.
Camping
There are numerous camping and/or accommodation sites available around Lake Tinaroo.
Pets
For everyone's enjoyment and safety, please keep your pet on a leash or restrained during your visit.
Antisocial behaviour
If you observe vandalism, antisocial behaviour or any illegal activities, please contact the Police immediately on 000 to ensure we keep the dam safe and enjoyable for all.
Commercial or large group activities
Please note that approval is required for the use of Sunwater land for any event or function other than normal visitor activities in approved recreational areas. Events or functions include, but are not limited to fishing, swimming, rowing, boating or skiing competitions or displays, community events, weddings or other organised activities. To gain approval, submit a General Application for Access to Sunwater Land or Infrastructure and Events, or contact us on 13 15 89.
Read the signs and stay safe
For your own safety, please take note of the signs around the dam. The signs indicate hazards to watch out for and areas to avoid. Keep an eye on your children and inform them of the hazards and where they are allowed to go.
Dam safety
Stay safe by looking out for potential hazards and risks.
Dam history
Tinaroo Falls Dam
Tinaroo Falls Dam stands as one of the few reminders of a once-thriving industry — tobacco. Completed in 1958 at a cost of $12 million, the dam's primary purpose was to ensure continuity of water supply to a crop that brought great wealth to the Atherton Tableland.
Today the waters of Lake Tinaroo continue to nourish the same former tobacco farms, only now they produce a diversity of crops. The dam also has an important role in the generation of hydro-electricity locally.
The dam was built on the Barron River about 100 km inland from Cairns. It gets its name from nearby rapids known as Tinaroo Falls, which in turn were named by the region's first settler, John Atherton, who discovered tin deposits.
From 2008 to 2013, $24.7 million was invested in a major Dam Improvement Project which included installation of active crest anchors, a dam crest wave wall, downstream protection works and raising the saddle dam.
Thanks to fish-stocking efforts, Lake Tinaroo has become a magnet for recreational anglers due to the extraordinary size of its resident barramundi.