Peter Faust Dam
70.67%
Lake Proserpine

CURRENT ALGAE LEVELS High (Red)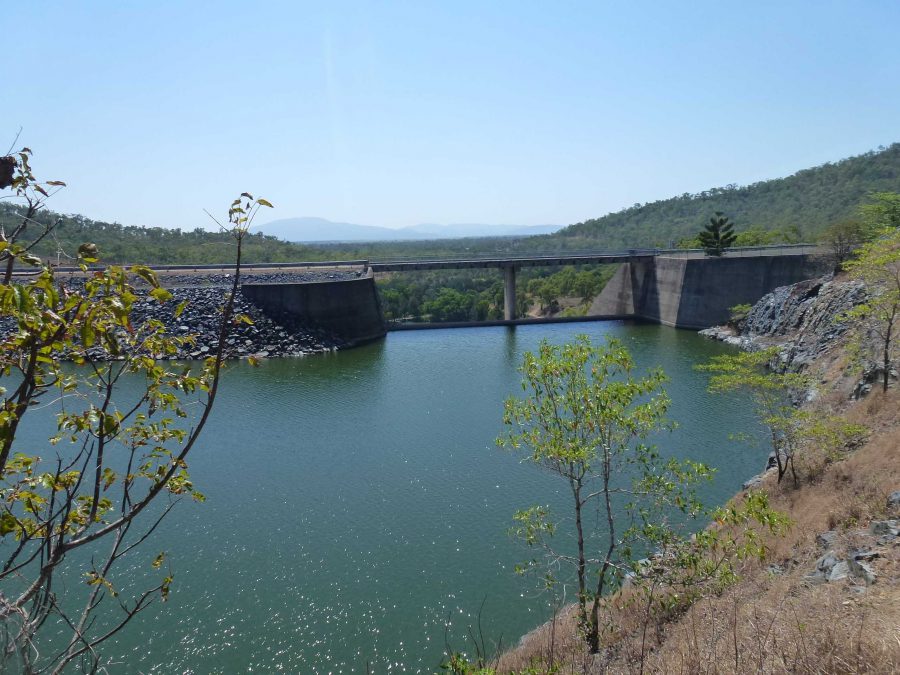 CURRENT CAPACITY
70.67%
3:00am 28.02.2020
STORAGE CAPACITY
491000
Mega Litres
HISTORICAL LOW
10.75%
19.01.2007
HISTORICAL HIGH
113.53%
31.03.2011
Peter Faust Dam
Crystalbrook Road

Lake Proserpine

Queensland

4800

Facilities
Fishing
Stocked fish include Barramundi, Sooty Grunter and Saratoga.
Boating
There are no boating restrictions on Lake Proserpine, however caution is advised in the extensive areas with submerged trees.
Camping
Camping is not permitted at Peter Faust Dam. There is a camping area a few kilometres from the dam or various motels and tourist parks in nearby Proserpine.
Pets
For everyone's enjoyment and safety, please keep your pet on a leash or restrained during your visit.
Antisocial behaviour
If you observe vandalism, antisocial behaviour or any illegal activities, please contact the Police immediately on 000 to ensure we keep the dam safe and enjoyable for all.
Commercial or large group activities
Please note that approval is required for the use of Sunwater land for any event or function other than normal visitor activities in approved recreational areas. Events or functions include, but are not limited to fishing, swimming, rowing, boating or skiing competitions or displays, community events, weddings or other organised activities. To gain approval, submit a General Application for Access to Sunwater Land or Infrastructure and Events, or contact us on 13 15 89.
Read the signs and stay safe
For your own safety, please take note of the signs around the dam. The signs indicate hazards to watch out for and areas to avoid. Keep an eye on your children and inform them of the hazards and where they are allowed to go.
Dam safety
Stay safe by looking out for potential hazards and risks.
Dam history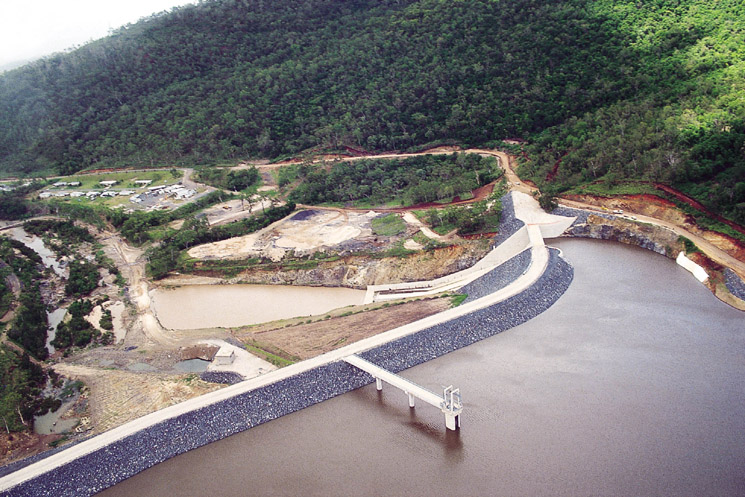 Peter Faust Dam
Completed in December 1990, after taking four years to build, the dam was finished four months ahead of schedule in time for a massive downpour which promptly filled it.
The dam was constructed in conjunction with downstream levees and creek modifications to provide some flood attenuation benefits to the township of Proserpine and surrounding communities.
It was named after Peter Faust, a former mayor and the patriarch of a family that has farmed in the district since 1895. He was a driving force behind getting the dam built and is also credited with convincing the late Sir Reginald Ansett, who owned Hayman Island, to invest in the development of the Proserpine airport.
Barramundi released into Lake Proserpine grow to an enormous size and the dam is said to have more of the prized sportfish over a metre long than any other impoundment.
---