The boat ramp at Lake Dalrymple (Burdekin Falls Dam), south west of Ayr, will reopen on Wednesday 17 April 2019. Members of the public are being asked to adhere to conditions for the new temporary exclusion zone, follow the safety signage and exercise caution as the dam continues to spill water since the recent Monsoon event.
Sunwater Chief Executive Officer Nicole Hollows said the boat ramp reopening comes ahead of the Easter long weekend and follows community feedback, with many people expected to take advantage of boating on Lake Dalrymple during the break.
"Safety remains our priority and we urge the public to adhere to conditions for the new exclusion zone and safety precautions," Ms Hollows said.
The boat ramp and recreational activities were closed in February following the Monsoon event in Far North Queensland in which the original buoy line was significantly damaged.
"Sunwater understands the importance of local recreation and tourism in the Burdekin region and while the dam is continuing to spill, we have listened to community feedback regarding reopening lake access.
Signs advising the exclusion zone will be located at the boat ramp with GPS coordinates outlining the no-go zones.
"If you're out on the water, please read and follow signage, operate your vessel in a safe manner and be aware of submerged and semi-submerged hazards in the water, such as trees and rocks.
"It is the responsibility of lake users to be aware of the risks at the storage, and to ensure their vessel is in good condition, properly equipped, and maintained and operated in a safe manner."
Further boating safety information is available on Maritime Safety Queensland's website: www.msq.qld.gov.au/Safety
Further updates regarding recreation activities at Burdekin Falls Dam will be available via the Sunwater website, Facebook page, Twitter page and App.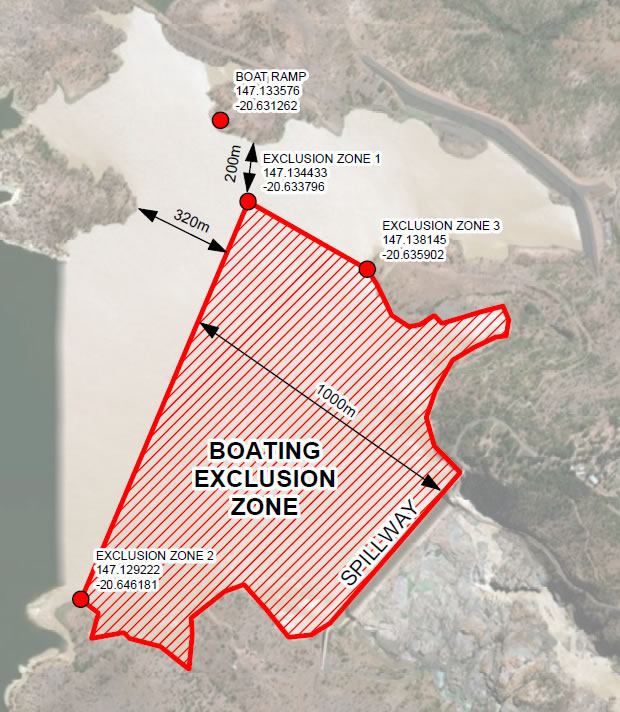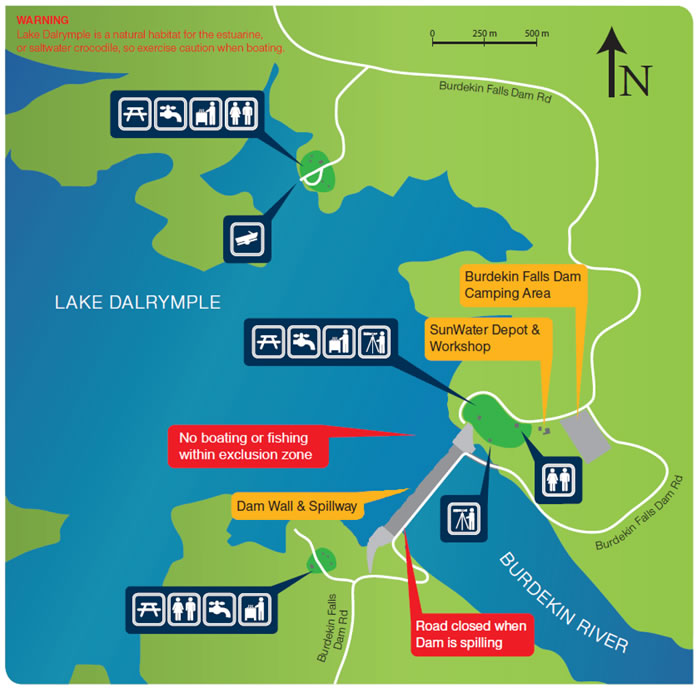 For more information contact Sunwater via phone 13 15 89.
Media Enquiries:
Sunwater Media Team
Phone: +61 7 3120 0047
Email: media@sunwater.com.au